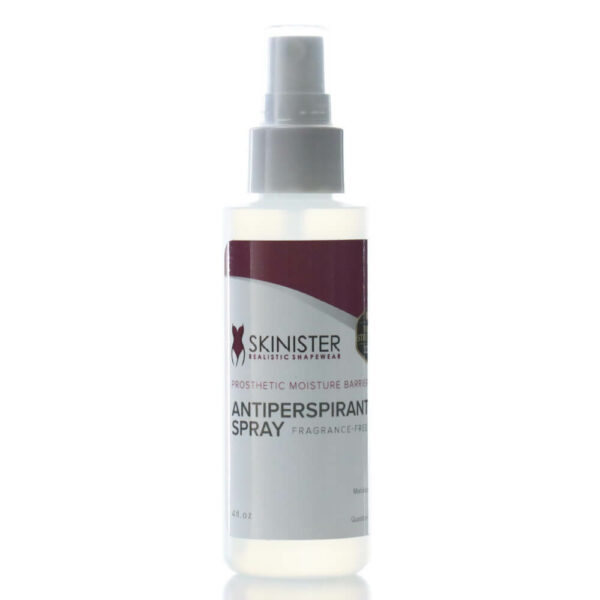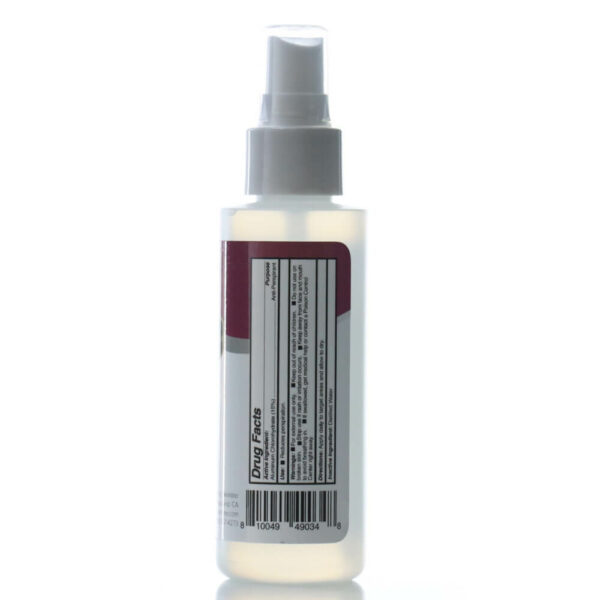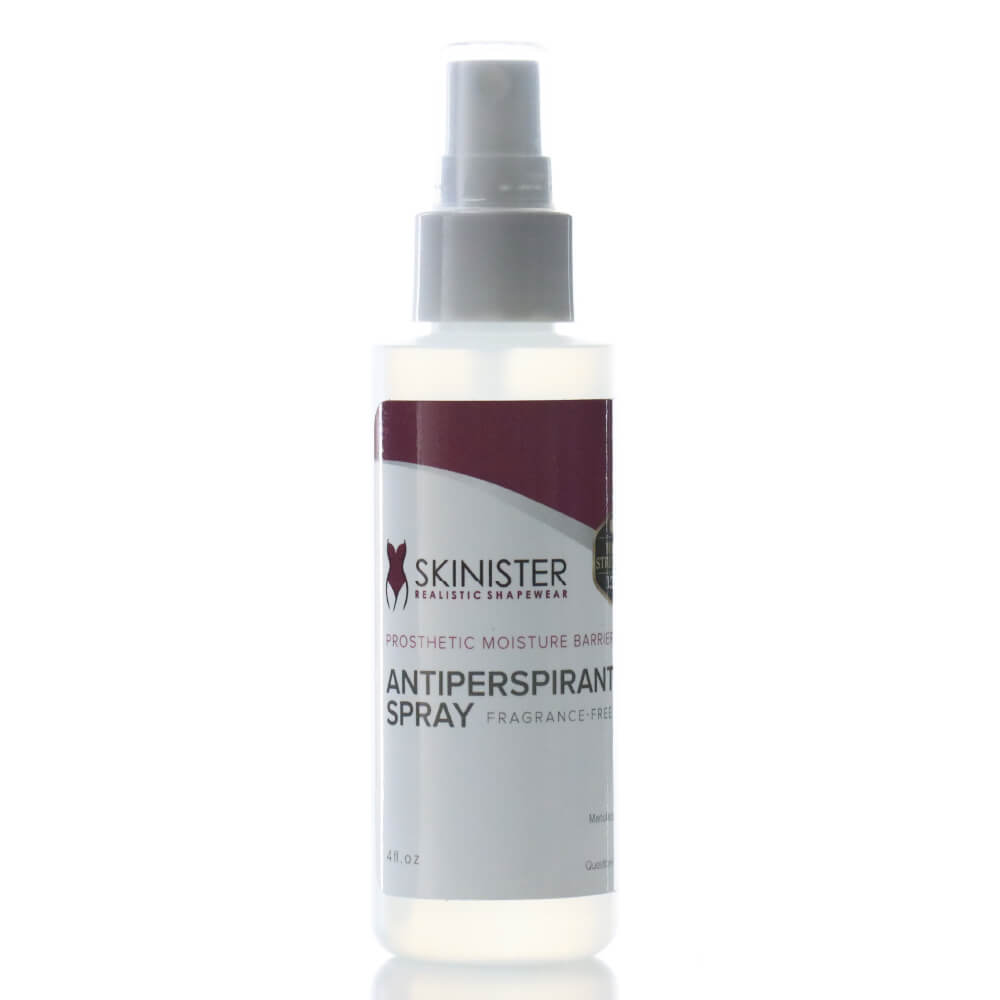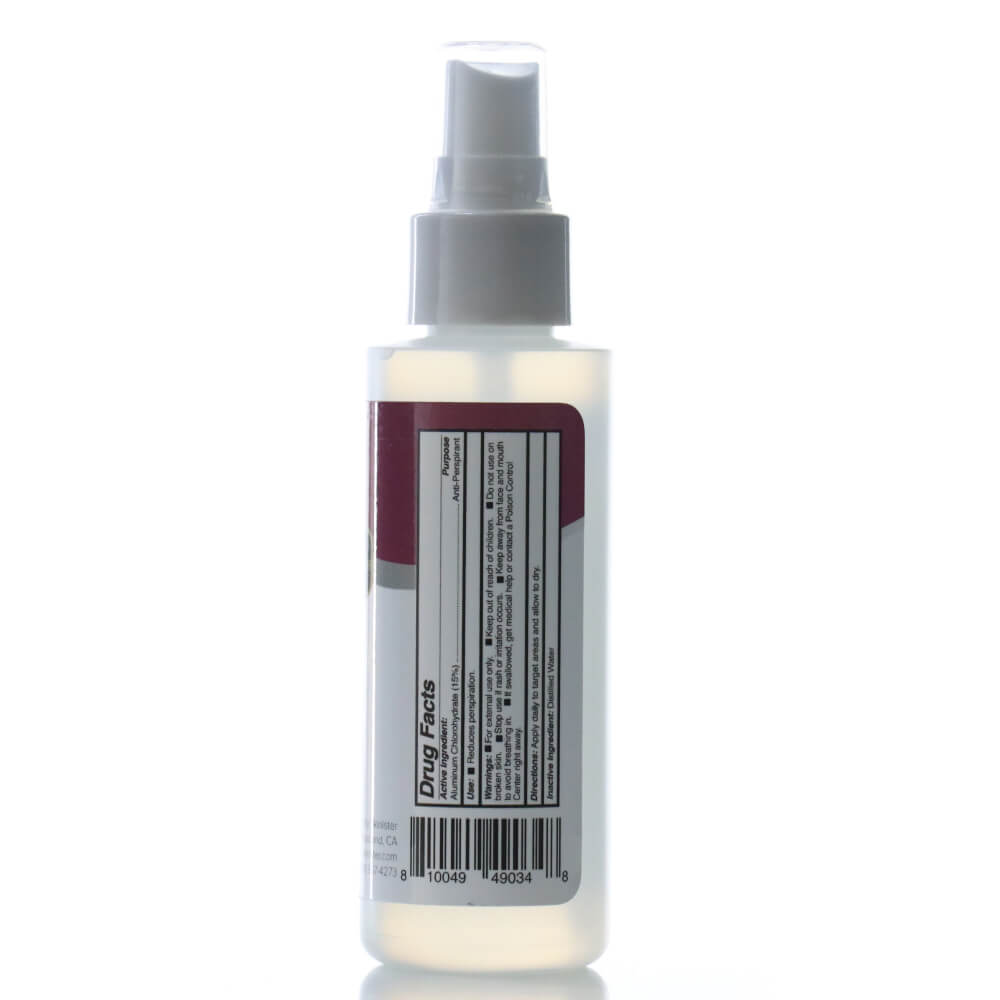 Skinister Antiperspirant Moisture Barrier Spray – 4 oz.
Reduces perspiration caused by hip pads, breast forms and prosthetic appliances.
Powerful 15% aluminum chloride formula.
Scent-free.
Minimal residue; compatible with most adhesives and makeup.
Made in the USA
Description
Reviews (0)
Safety Data Sheet
Description
This powerful antiperspirant is formulated to reduce sweating under silicone hip pads, breast forms and prosthetic appliances. It's also great for use under Spanx, corsets, cinchers and warm shapewear garments.
For maximum protection, this product contains 15% aluminum chloride; the most allowed by the FDA for over-the-counter products. It's also a low-residue formula, without any fragrance, glycerin or unnecessary additives. Skinister Prosthetic Moisture Barrier spray will help you stay dry, without affecting most adhesives or makeup!
Antiperspirant Tips
Studies indicate that the best time to apply antiperspirant is just before you go to sleep.
Consider applying twice daily; once before bed time and once after you wake up.
Gently massaging antiperspirant into the skin may improve results.
Apply only to completely dry skin.
Skinister Moisture Barrier Spray is "low-residue", not "residue-free". You should still clean your skin prior to application of makeup or adhesives.
How Antiperspirant Works
Most antiperspirants contain aluminum salts. When applied to the skin, the pH rises, causing the aluminum salts to precipitate out and temporarily block the sweat glands. Cool huh?
Precautions
Do not apply near open flames.
Do not inhale the spray.
Do not apply near mucous membranes, including the mouth, nose, and eyelids.
Discontinue use if irritation occurs.
Active Ingredient: Aluminum Chloride, 15%
Other Ingredients: Purified Water