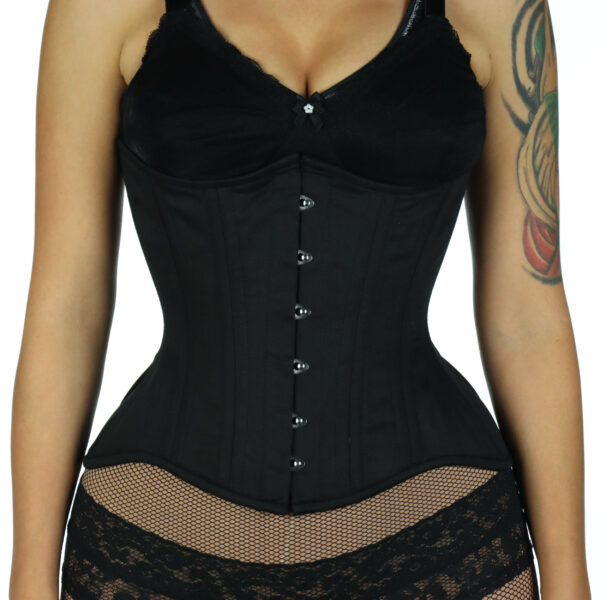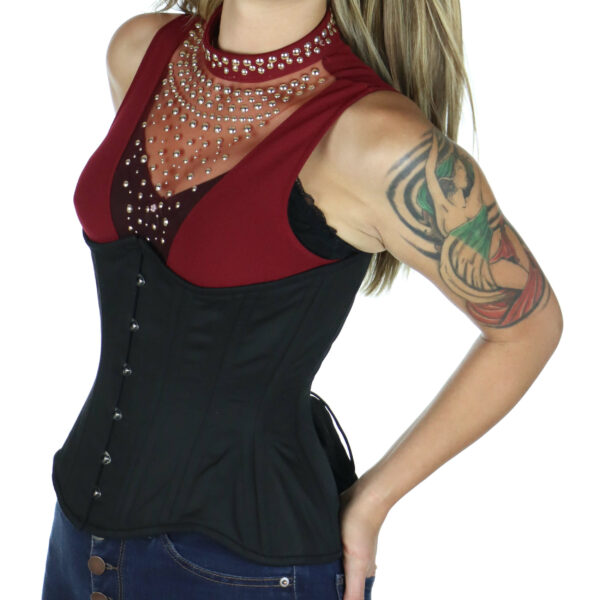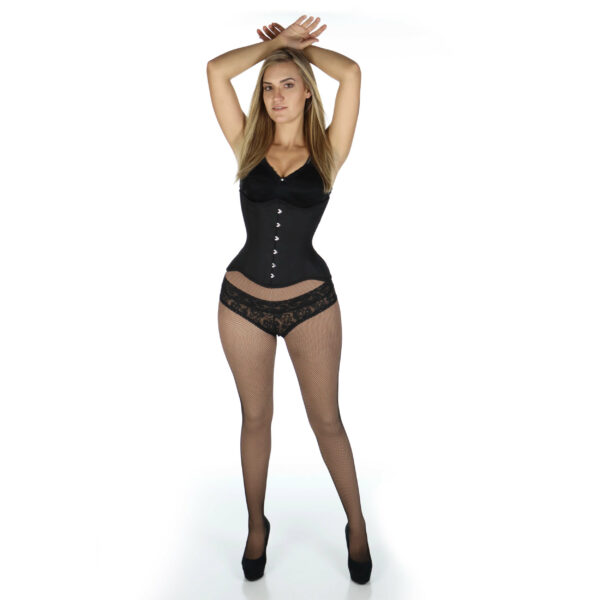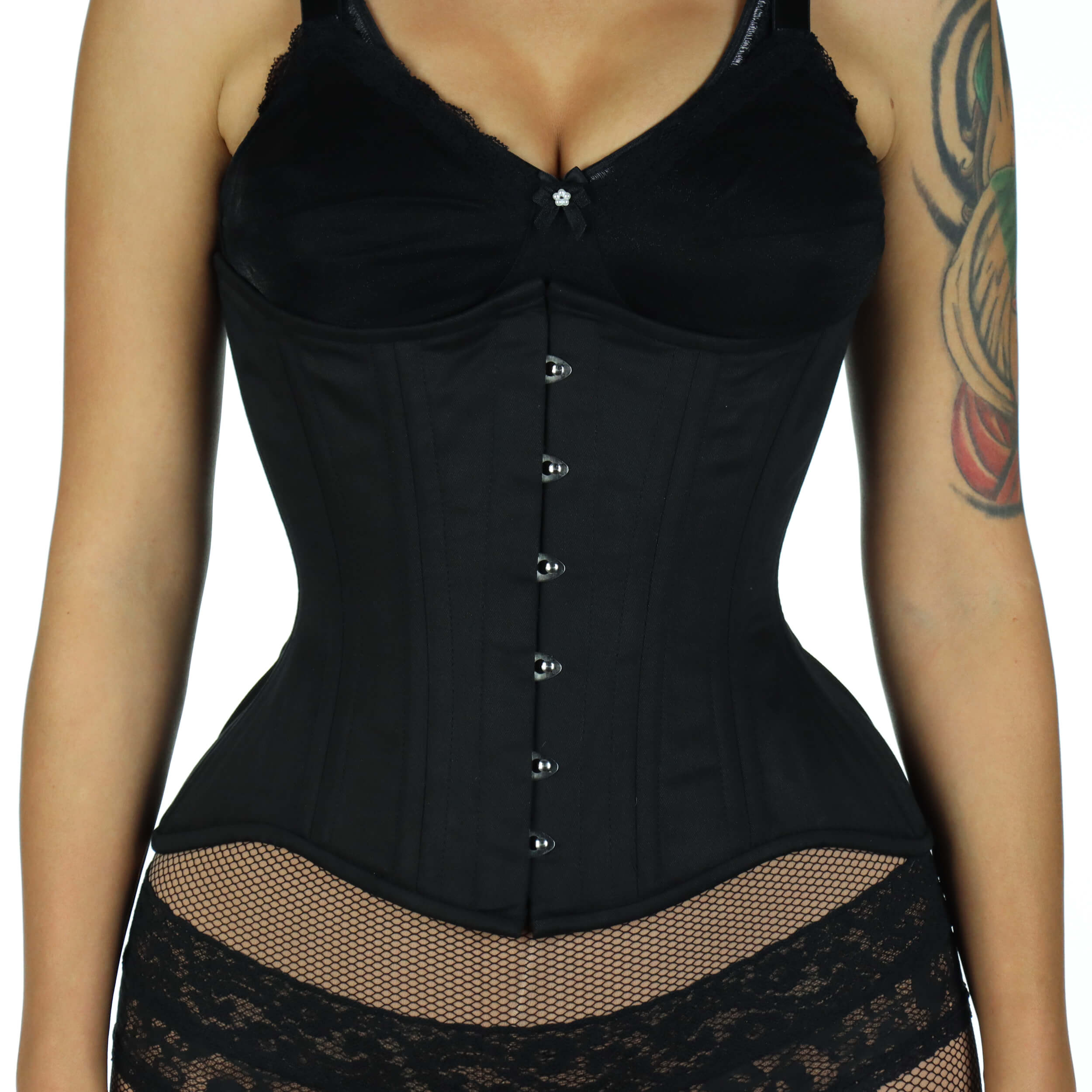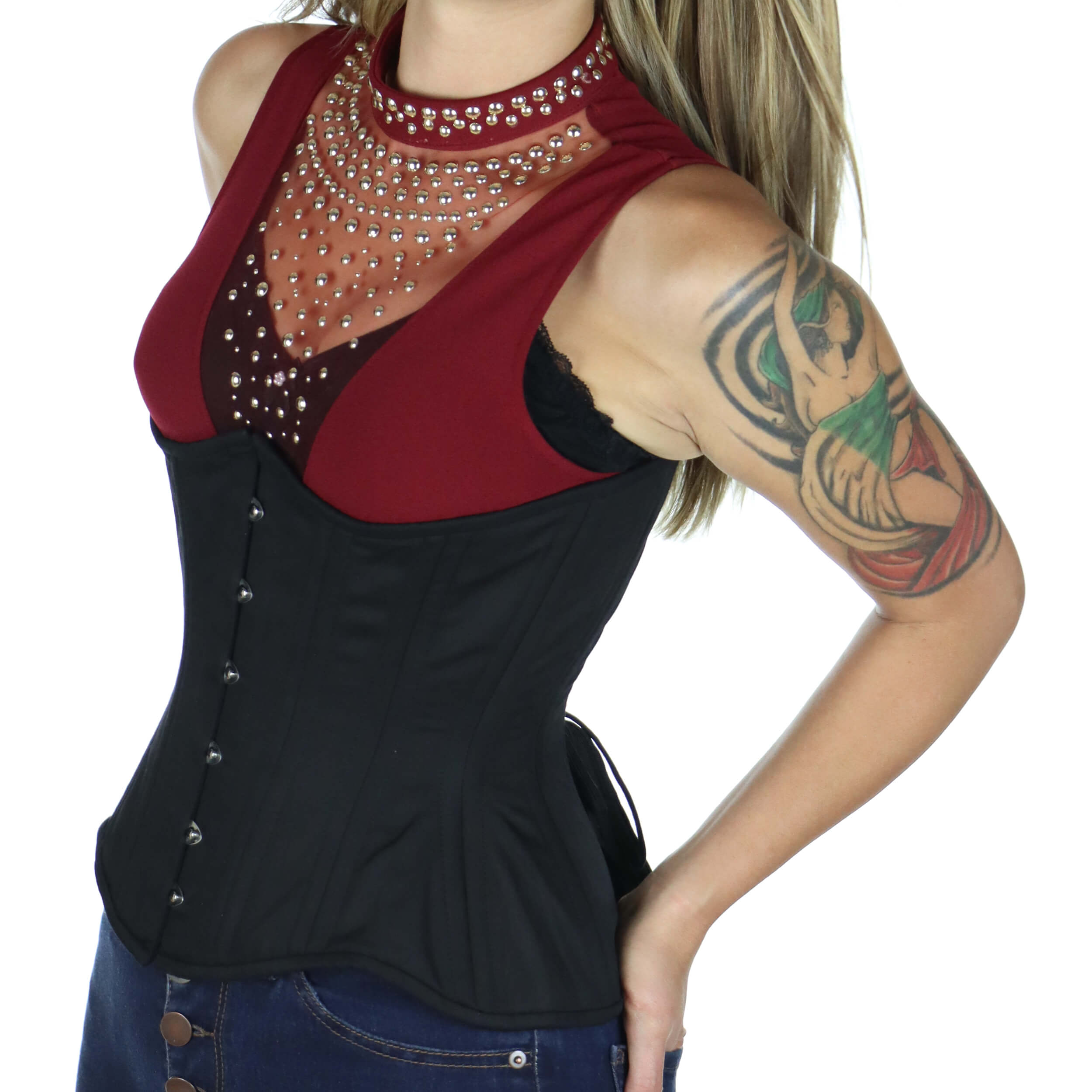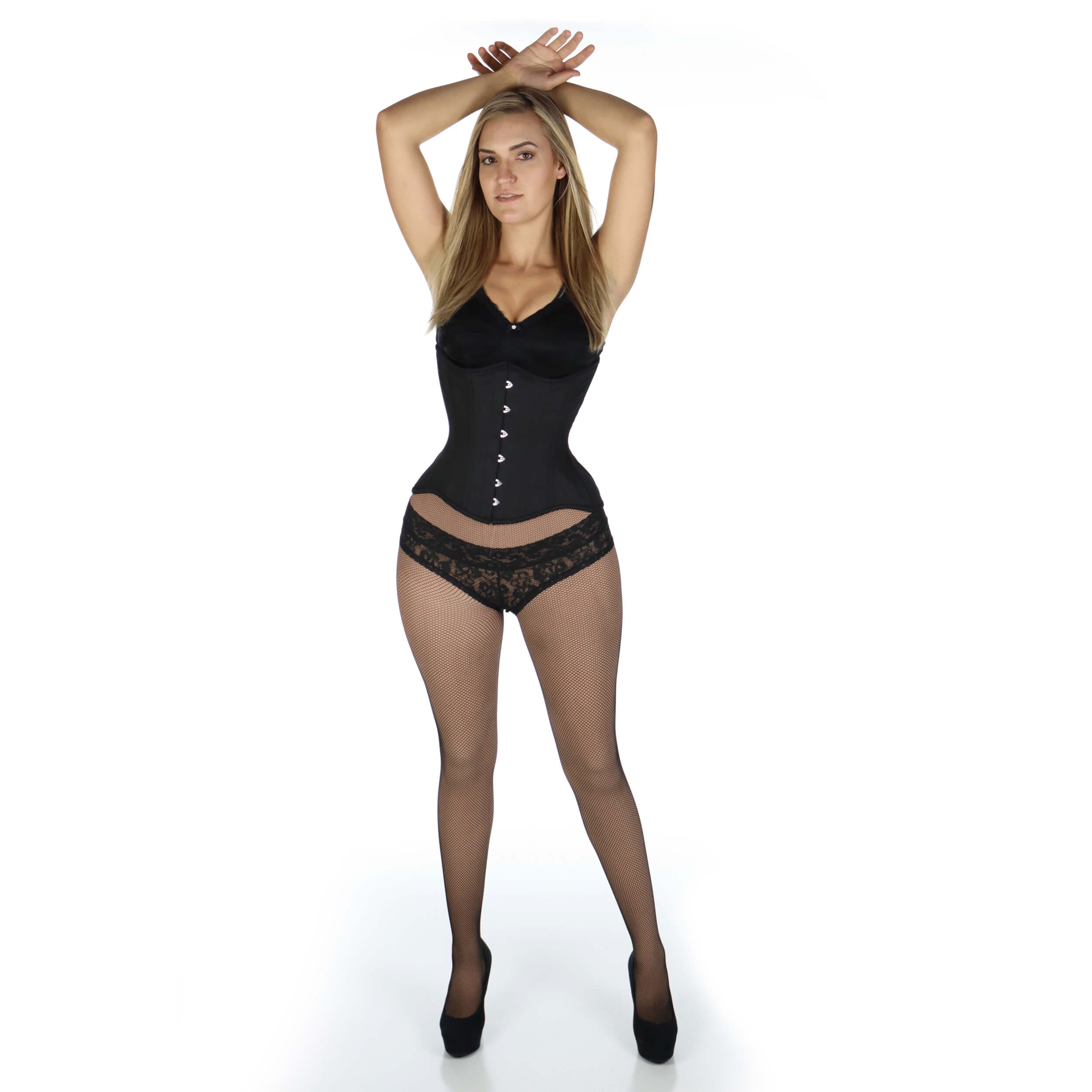 Professional Waist Trainer
Waist Trainer corset to enhance your Hourglass Figure

Reduces waist dimensions by up to 4 inches

Oversized grommets

Large, flat laces for "stealthing"

Extra sturdy busks with 6 loops and studs

Available in sizes 22″ to 44″

Can be worn under clothing (stealthing) or over
Description
Additional information
Reviews (0)
Description
Waist trainers come in a variety of shapes and styles. Our Sculptress Professional Waist Trainer features double steel boning for extra strong holding power. Because of this added strength, our waist trainer can reduce your midsection a full 4 inches. The oversize grommets in back provide for thicker, flat laces which lay flat and don't "imprint" when worn under clothing. In the front, the busk pins are thick and strong. Transform your body into an hourglass figure by combining your waist training corset with our Sculptress silicone hip pads for the most dramatic visual result.
How do waist trainers work?
With daily wear, it is possible to reduce your natural waist measurement anywhere from 2 inches to 9 inches semi-permanently. Even without serious commitment and daily use, it is possible to immediately reduce the appearance of your waist dimension by up to 4 inches using our Sculptress waist trainer corset. For those with an even larger starting dimension, a 6 inch reduction is possible using the next size down.
How to choose my size?
Subtract 4 inches from your natural waist dimension to know which corset size to choose. For example, if your natural measurement is 32 inches, choose a 28 inch waist trainer. Women with larger waists may want to consider going down 6 inches, if that is your desired effect. For example, if you have a waist dimension of 40 inches, you may wish to consider either a 36 inch or a 34 inch waist trainer.
What's the best way to get an Hourglass Figure?
If you're wondering how to get a smaller waist and bigger hips, consider the difference in dimension between your waist and your hips. If you start by dividing your waist dimension by your hip dimension, you'll know your natural waist-to-hip ratio. While the "perfect" ratio is considered to be 0.7, many women have a natural ratio of 0.75 to 0.95 or even higher. By using the Sculptress waist trainer corset, you can reduce the waist dimension. By using the Sculptress hip pads, you can increase the hip dimension. Now using your new numbers, redo the math and see what your modified ratio is. If you're able to get to 0.7, you have an hourglass figure! Read a more detailed explanation here.
Additional information
| | |
| --- | --- |
| Size | 22", 24", 26", 28", 30", 32", 34", 36", 38", 40", 42", 44" |