Hollister 7730 Adapt Medical Adhesive Replacement
Many of us have been using Hollister 7730 Adapt Medical Adhesive for years for the treatment of various medical conditions. Early in 2022, Hollister stopped manufacturing the adhesive spray, leaving many wondering what to use to replace the spray. You might be looking for a stoma-friendly water resistant adhesive replacement for your ostomy appliance. Or, you might seek an adhesive replacement for your condom catheter. Finding a proper Hollister 7730 adhesive spray alternative can be difficult. Skinister Adhesive Medical Spray is a great alternative to the Hollister Medical Adhesive spray.
Skinister Medical Adhesive
Both Skinister Medical Adhesive Spray and Hollister 7730 Medical Adhesive are both composed of the same key ingredients; Hexamethyldisiloxane (thinner) and silicone adhesive. This gives Skinister Medical Adhesive Spray the same great adhesive properties as Hollister 7730. This allows Skinister to provide you with the closest replacement to Hollister 7730.
Hollister 7730 Medical Adhesive uses an aerosol to spray their adhesive. To achieve this, they add 15-25% non-adhesive aerosol propellant to their bottles. On the other hand, Skinister Medical Adhesive uses a simple spray top to propel adhesive. This allows Skinister to provide more adhesive to you, per bottle. This also allows Skinister to avoid using aerosol chemicals which can be harmful environmental.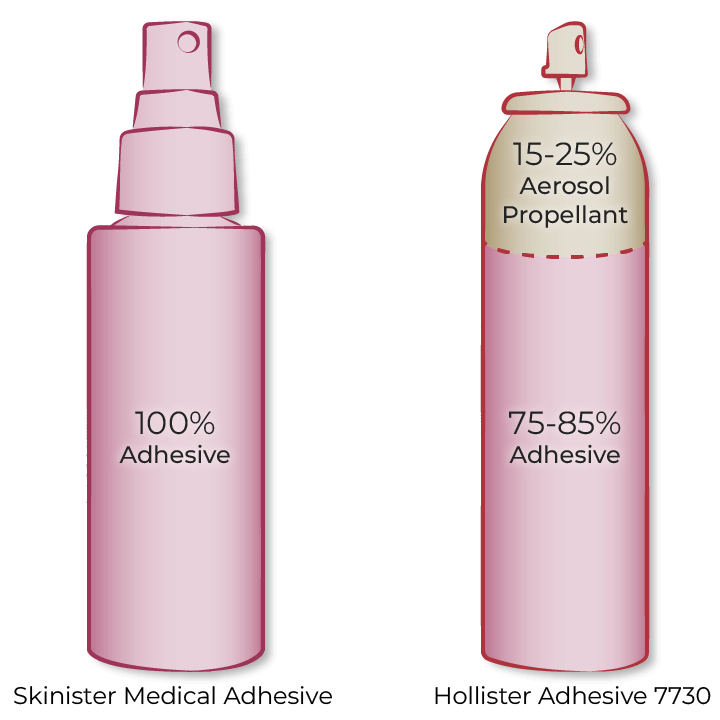 ---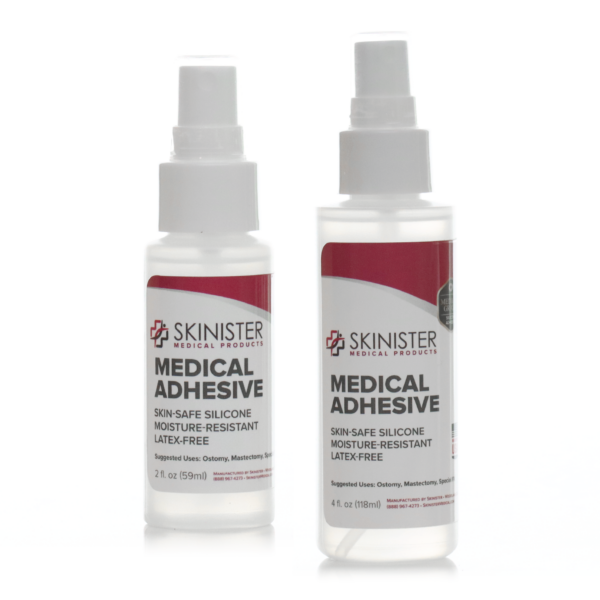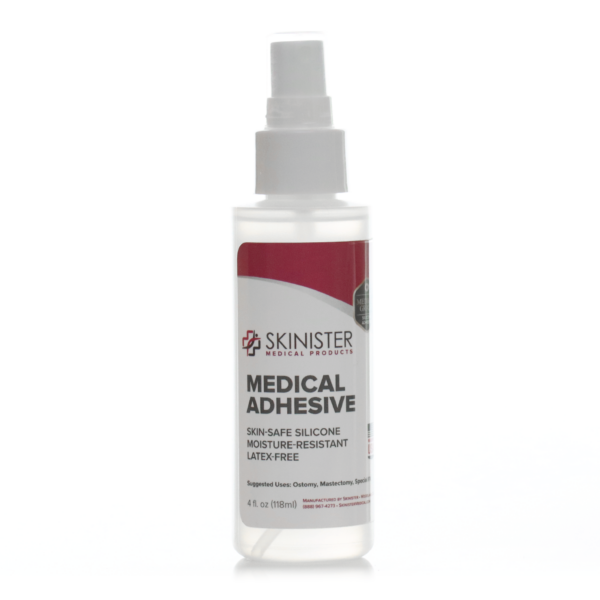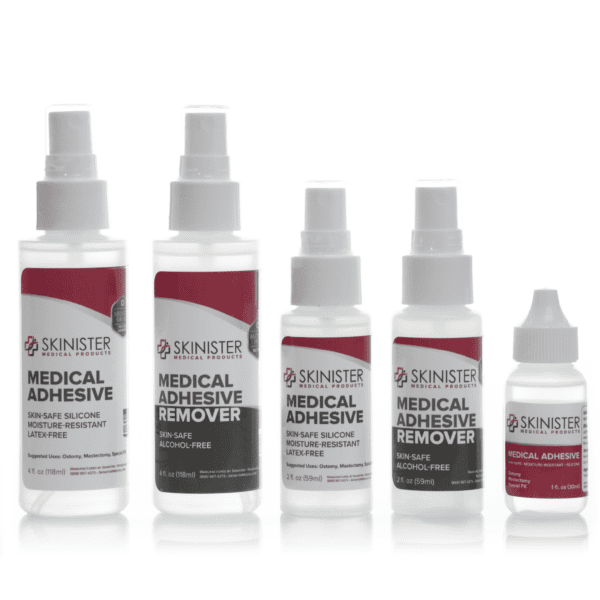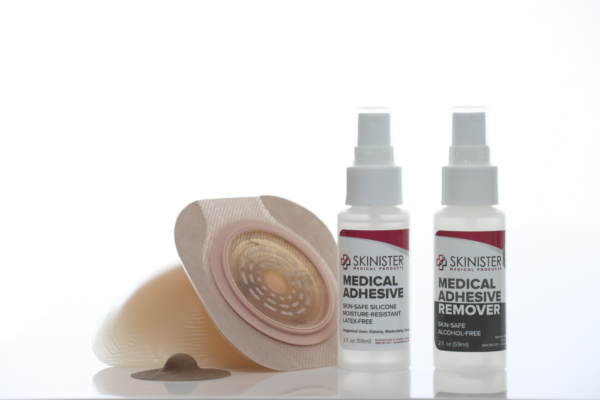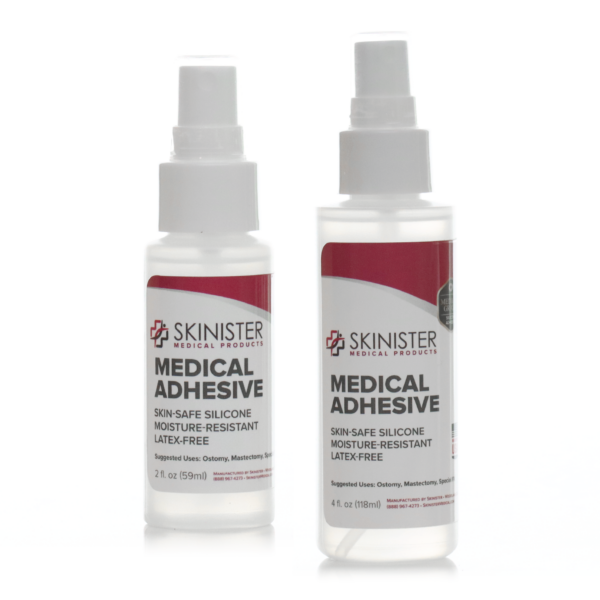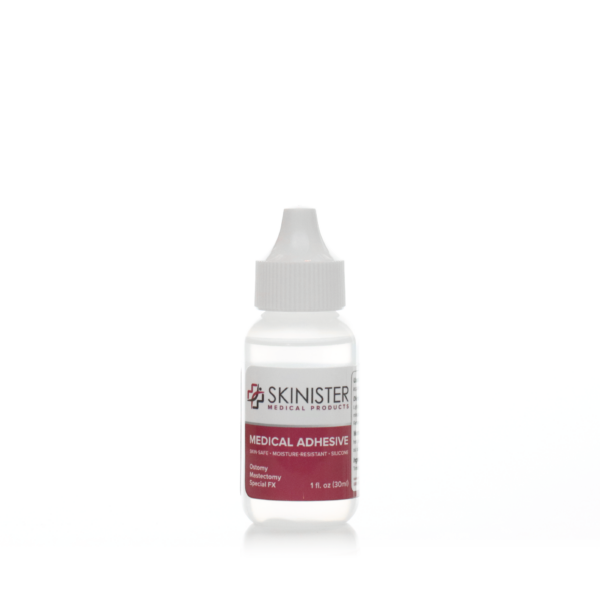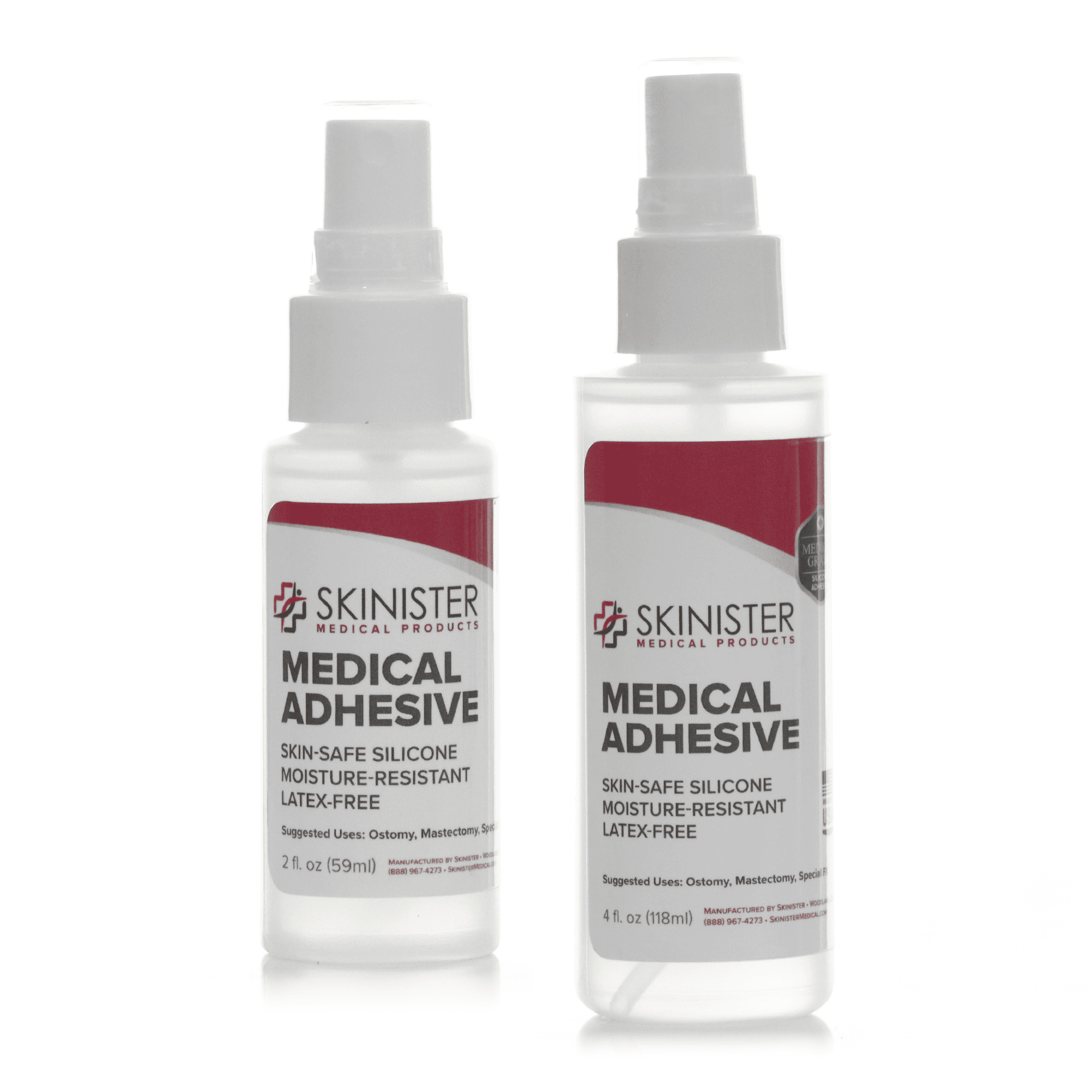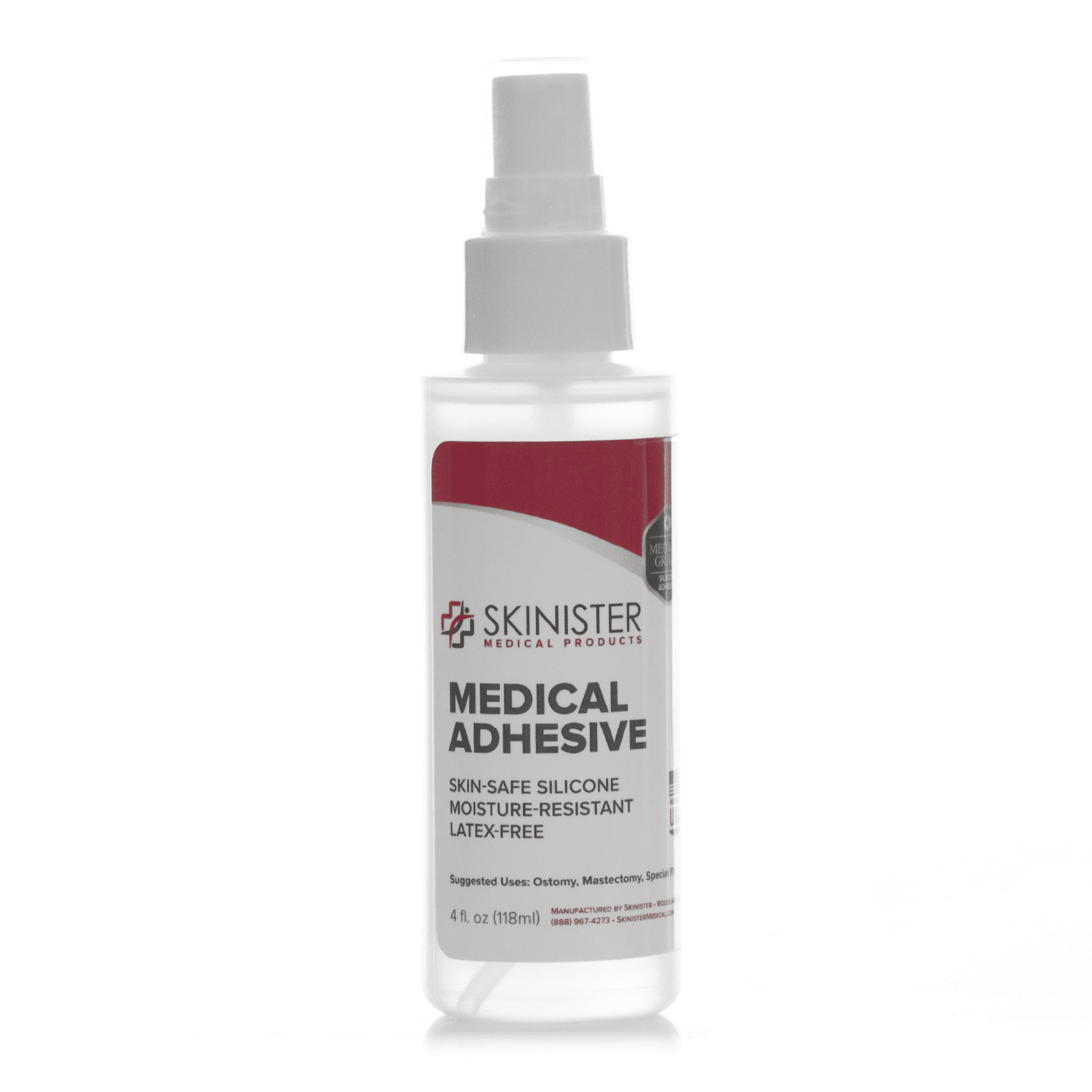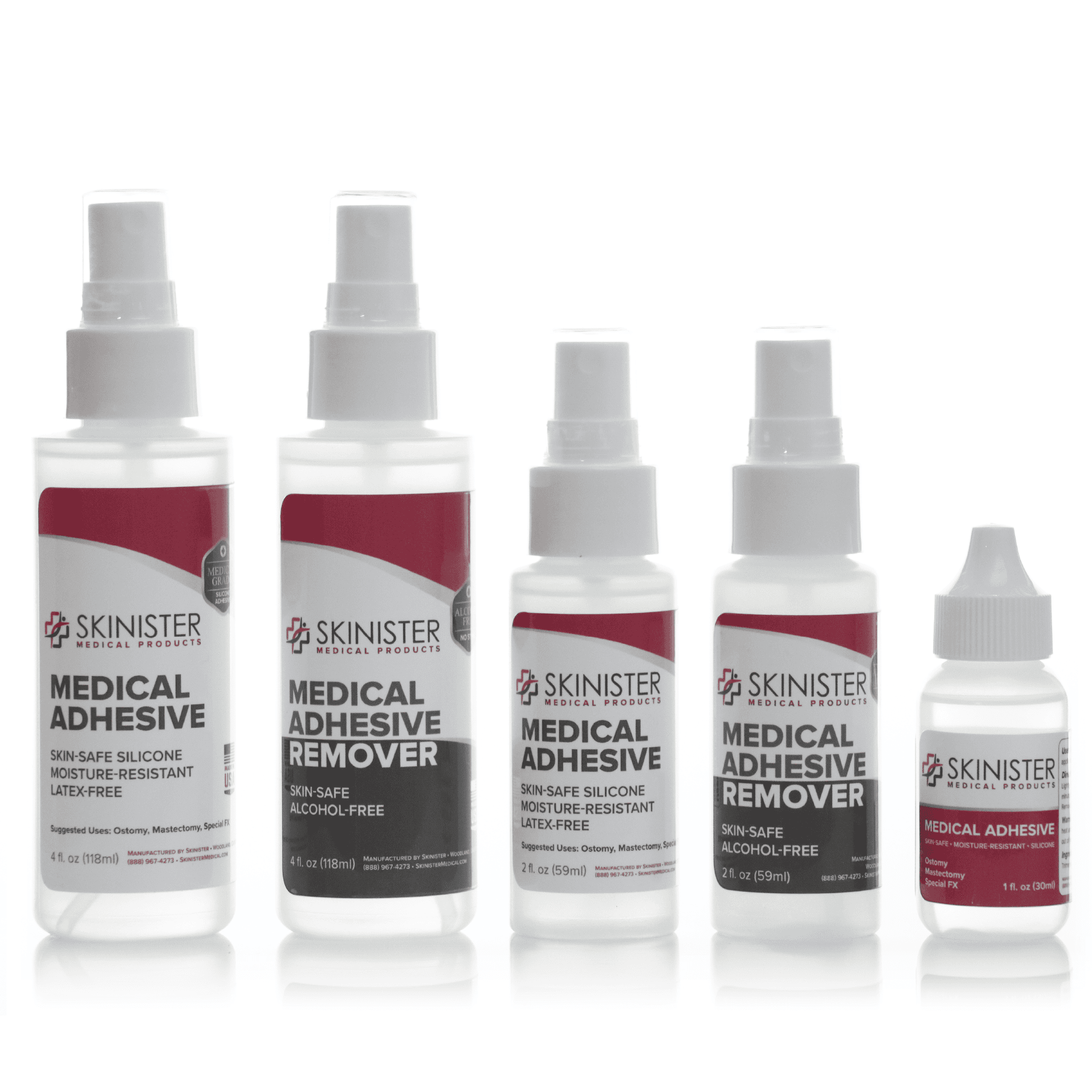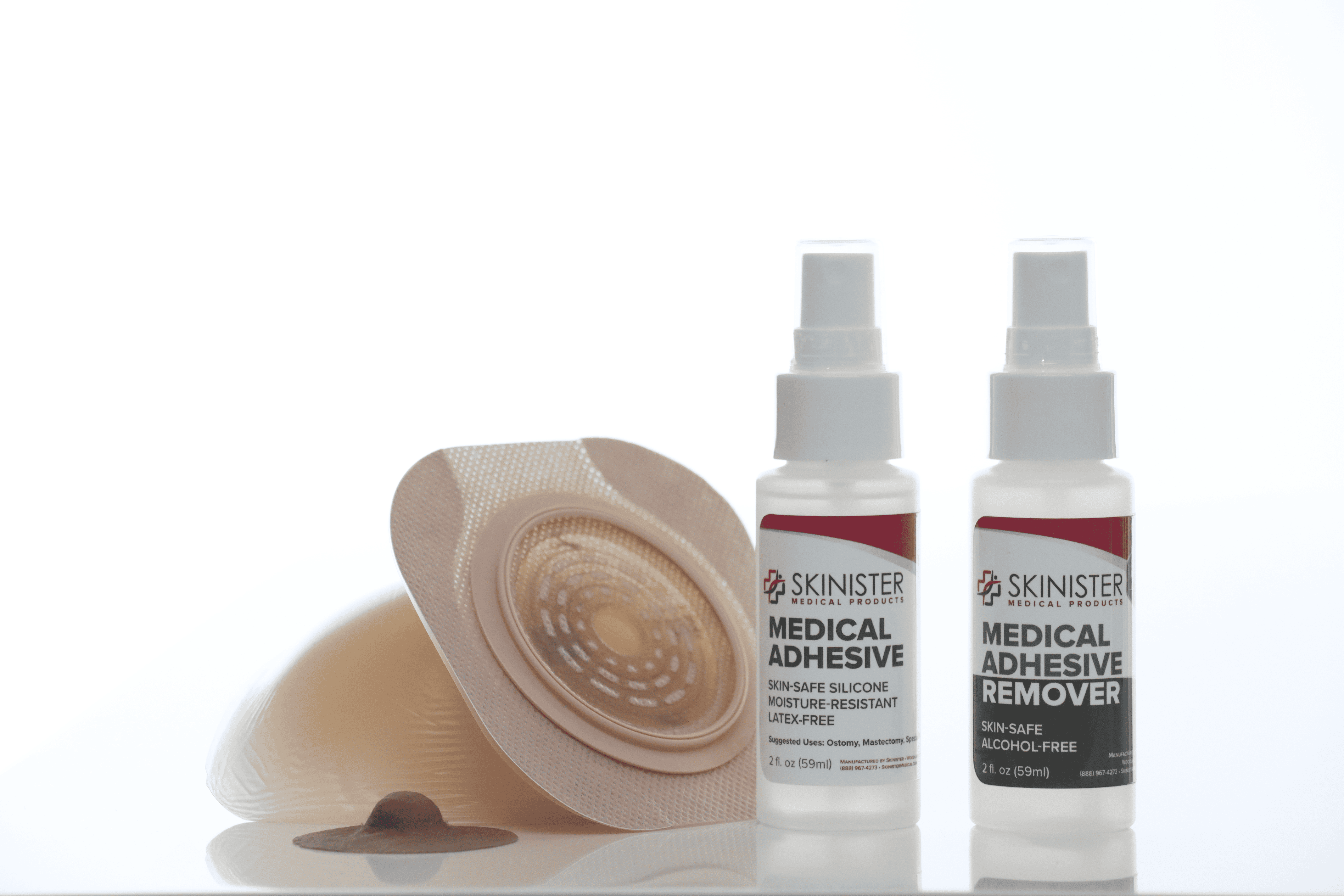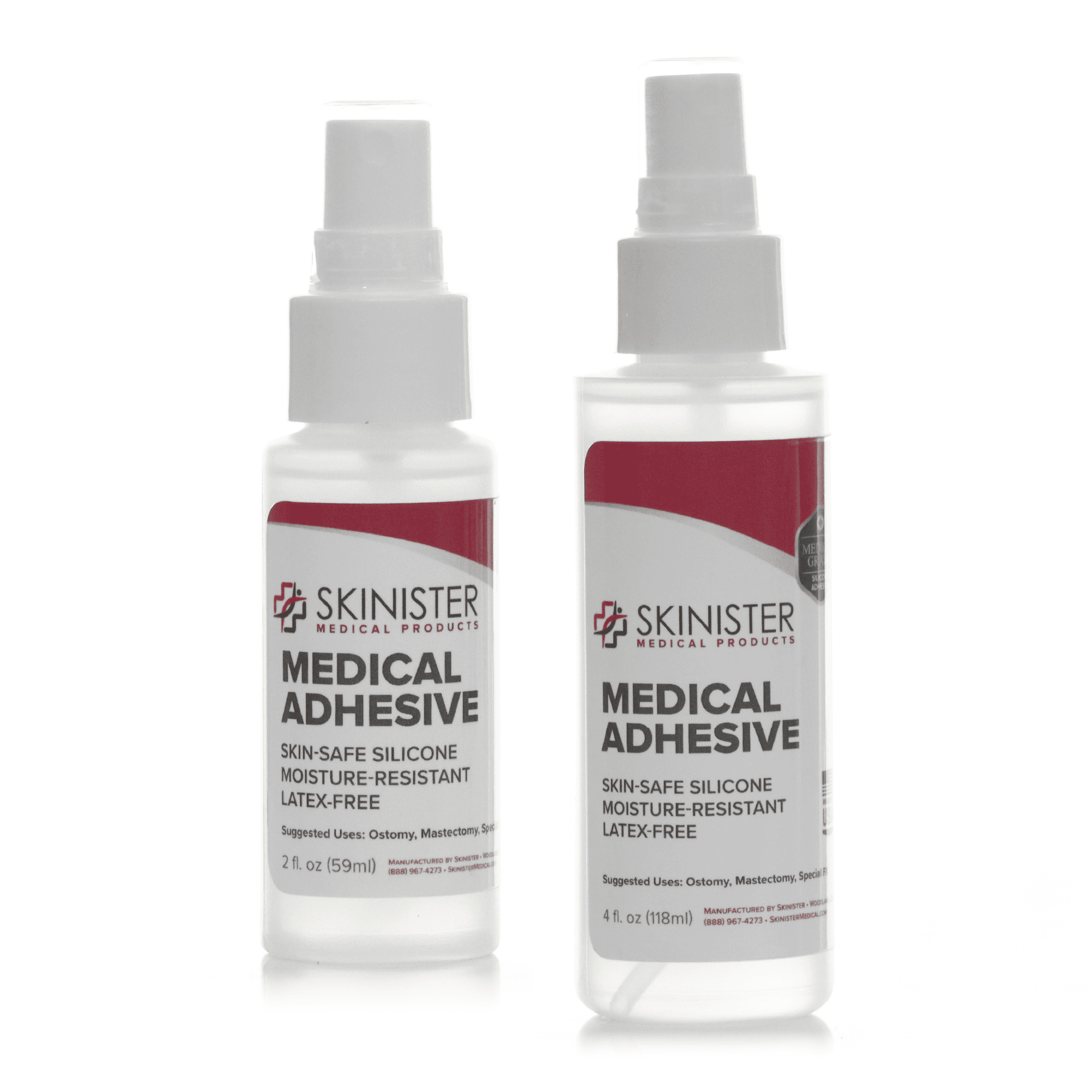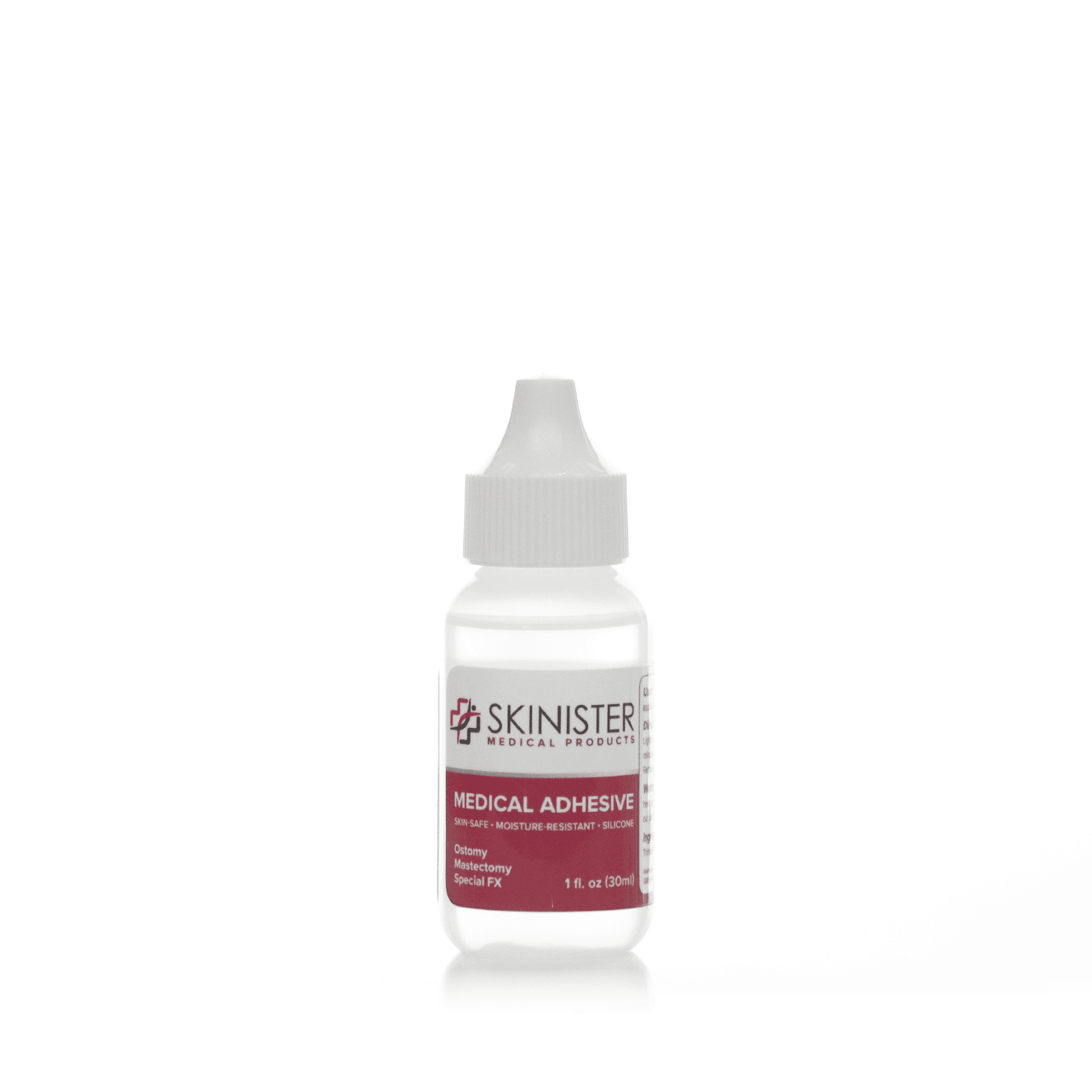 Skinister Prosthetic Medical Adhesive (1-4oz)
$21.99 – $61.99
Silicone-Based Medical Grade Adhesive: Skinister Medical Adhesive is formulated with silicone, making it a high-quality adhesive suitable for medical applications, visual effects, and cosplay.
Skin-Safe Application: This adhesive is safe for use on the skin, making it suitable for a wide range of applications, including attaching breast forms, ostomy appliances, body jewelry, eyebrows, and more.
Sprayable Application: Available in 2oz and 4oz bottles with a spray top, making it easy to apply with precision, ensuring a thin, even coat for effective adhesion.
Gentle Removal: You can easily remove the adhesive using Skinister Medical Adhesive Remover, ensuring a clean and gentle removal process.
Multiple Uses: Skinister Medical Adhesive is versatile and can be used for various purposes, including: wound closure, surgical dressings, ostomy care, medical device attachment, insulin pump attachment, cosmetic applications, prosthetic adhesion, emergency first aid and veterinary applications
Description
Additional information
Reviews (3)
Safety Data Sheet
Description
Medical Grade Prosthetic Adhesive Spray
Skinister Medical Adhesive Spray is skin safe glue designed to adhere silicone prosthetics. Designed for medical uses, visual effects, and cosplay costumes. Attach silicone mastectomy breast forms, and ostomy appliances safely to your skin. Safely attach eyebrows, body jewelry, and other costume prosthetics.
Use Skinister Medical Adhesive Remover to safely clean prosthetics and remove adhesive in-between applications.
How to apply prosthetic adhesive
Prepare your skin by washing with soap and water and allow your skin to fully dry.
Spray Skinister Medical Adhesive to the prosthetic. A thin coat of adhesive is usually more effective than a thick coat.
Allow Skinister Medical Adhesive to fully dry before applying to skin. The adhesive is suspended in solvent, which needs a few minutes to evaporate.
Press and hold the prosthetic firmly against the skin. Skinister Medical Adhesive is a pressure sensitive adhesive and maximum strength is achieved by applying pressure for several minutes.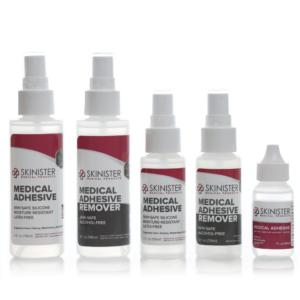 Prosthetic Medical Adhesive Uses
Ostomy Appliance Adhesive
Many ostomy bag systems for feature a light adhesive intended for short term. This helps prevent leakage and providing protection form skin irritation and infection. Ostomy Adhesive allows uses to further secure their ostomy bag system to the skin. This allows colon cancer and inflammatory bowel disease survivors and to continue to wear their appliance for longer periods of time, while maintaining a secure connection. Ostomy adhesive also provides extra support for an active lifestyle, along with maintaining a strong bond while bathing or swimming.
For more information, view our Skinister Medical Adhesive for Ostomy Care guide.
Mastectomy Breast Form Adhesive
Mastectomy breast forms are often worn in a pocketed bra or other garment. However, there are many beneficial reasons why some women might desire to adhere the breast form directly to their skin. A notable reason is a desire to wear a regular bra or go braless for specific outfits. Breast Form Adhesive allows women to more naturally secure breast forms to their breast tissue. Utilizing breast form adhesive can also provide wearers with a more even weight distribution. Some also find securing breast forms with adhesive allows for a more natural look and more comfortable movement, especially while they are active.
Costume Prosthetic Adhesive
Costume prosthetics, such as horns or face masks, need to be securely attached to the skin to provide a true to life look. Costume Prosthetic Adhesive is allows cosplay and makeup artists a safe way to attach costume prosthetics while protecting their skin and their prosthetics.
Additional information
| | |
| --- | --- |
| Size | 1oz, 2oz, 4oz, 1oz Adhesive & 2oz Remover, 2oz Adhesive & 2oz Remover, 4oz Adhesive & 4oz Remover, 1oz Brush Top, 2oz Brush Top |