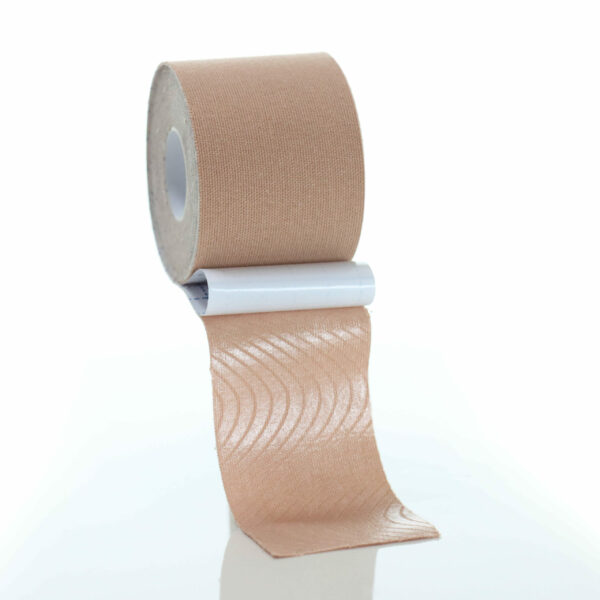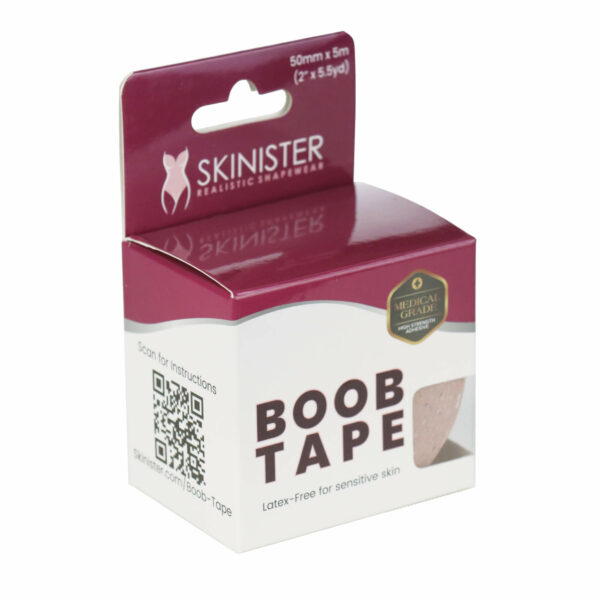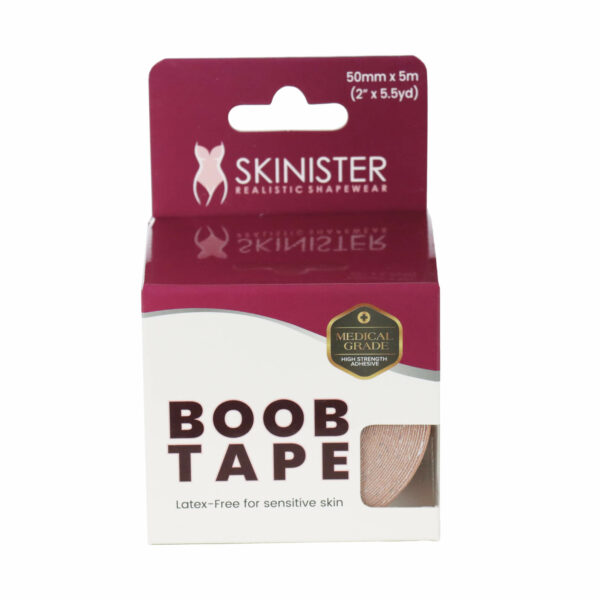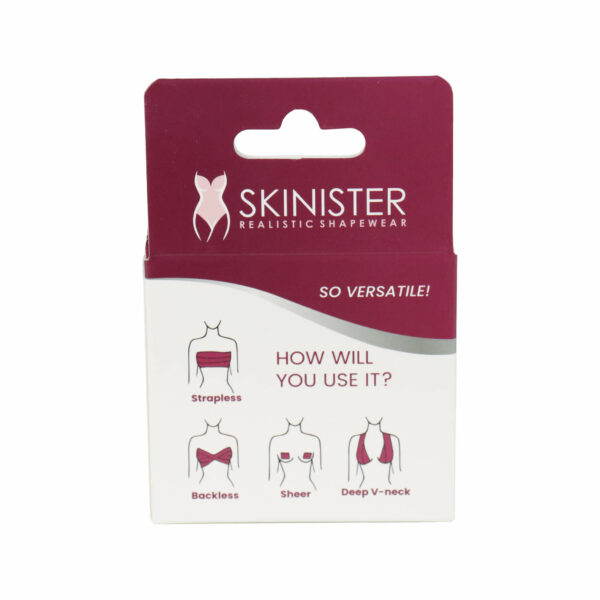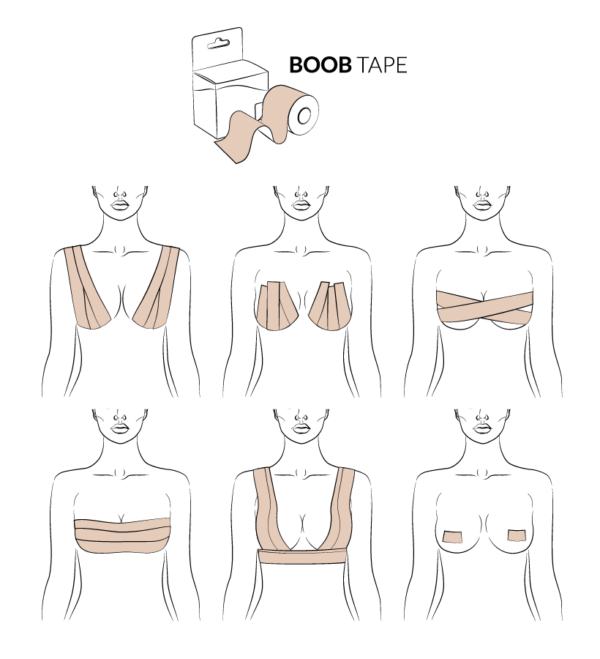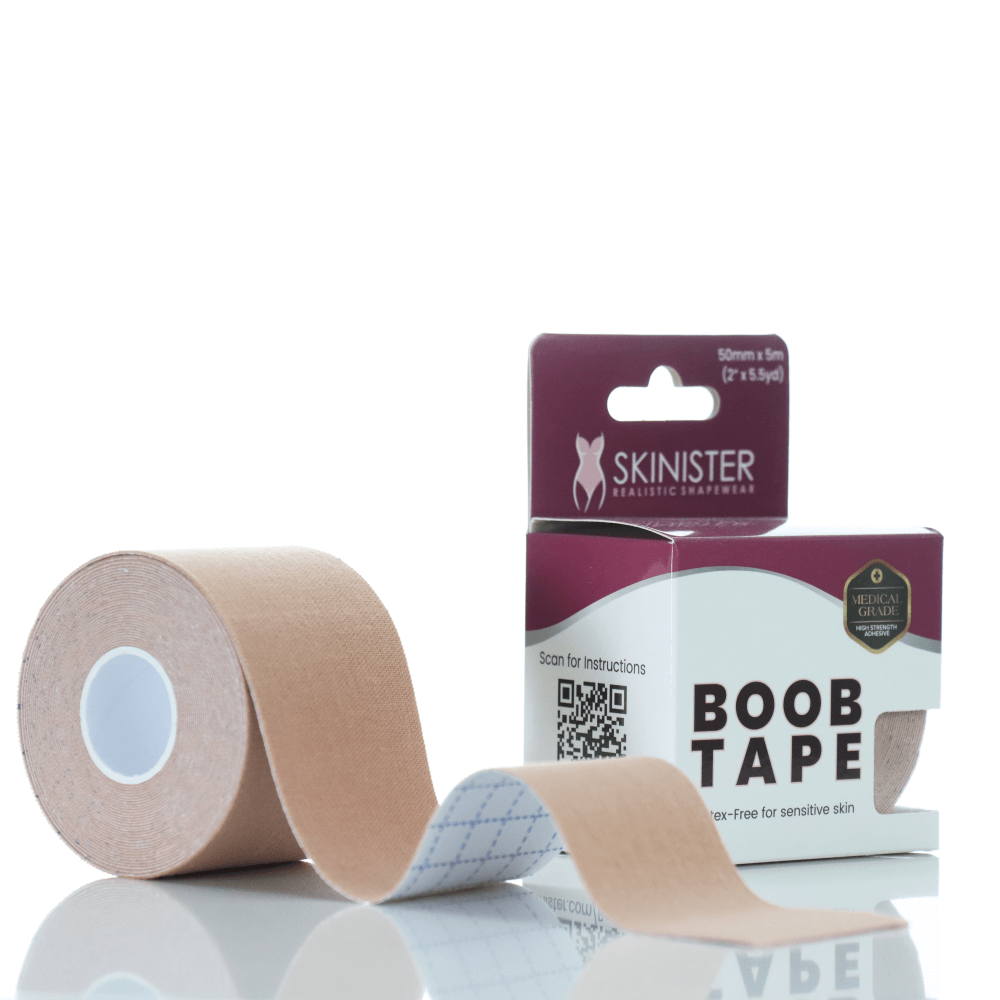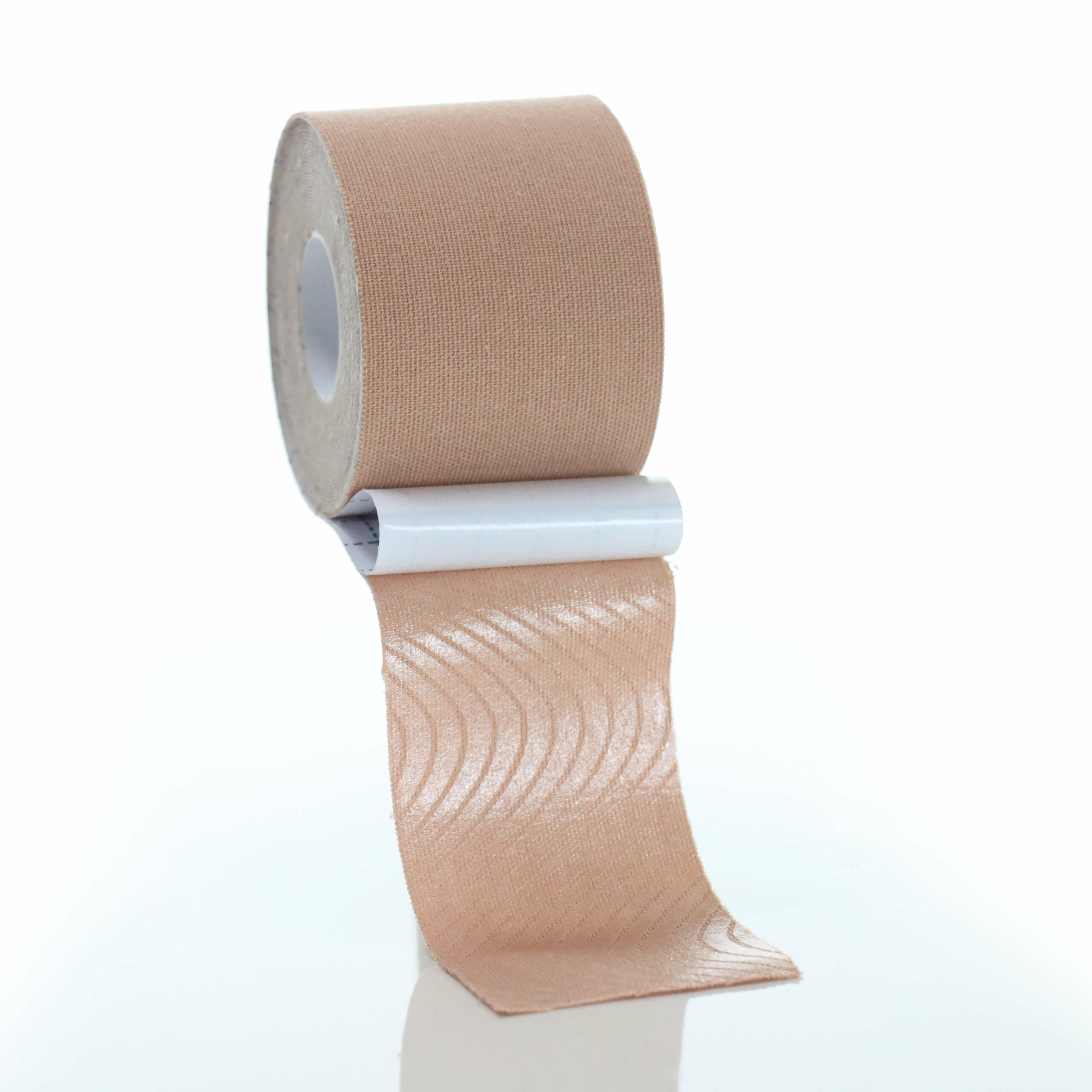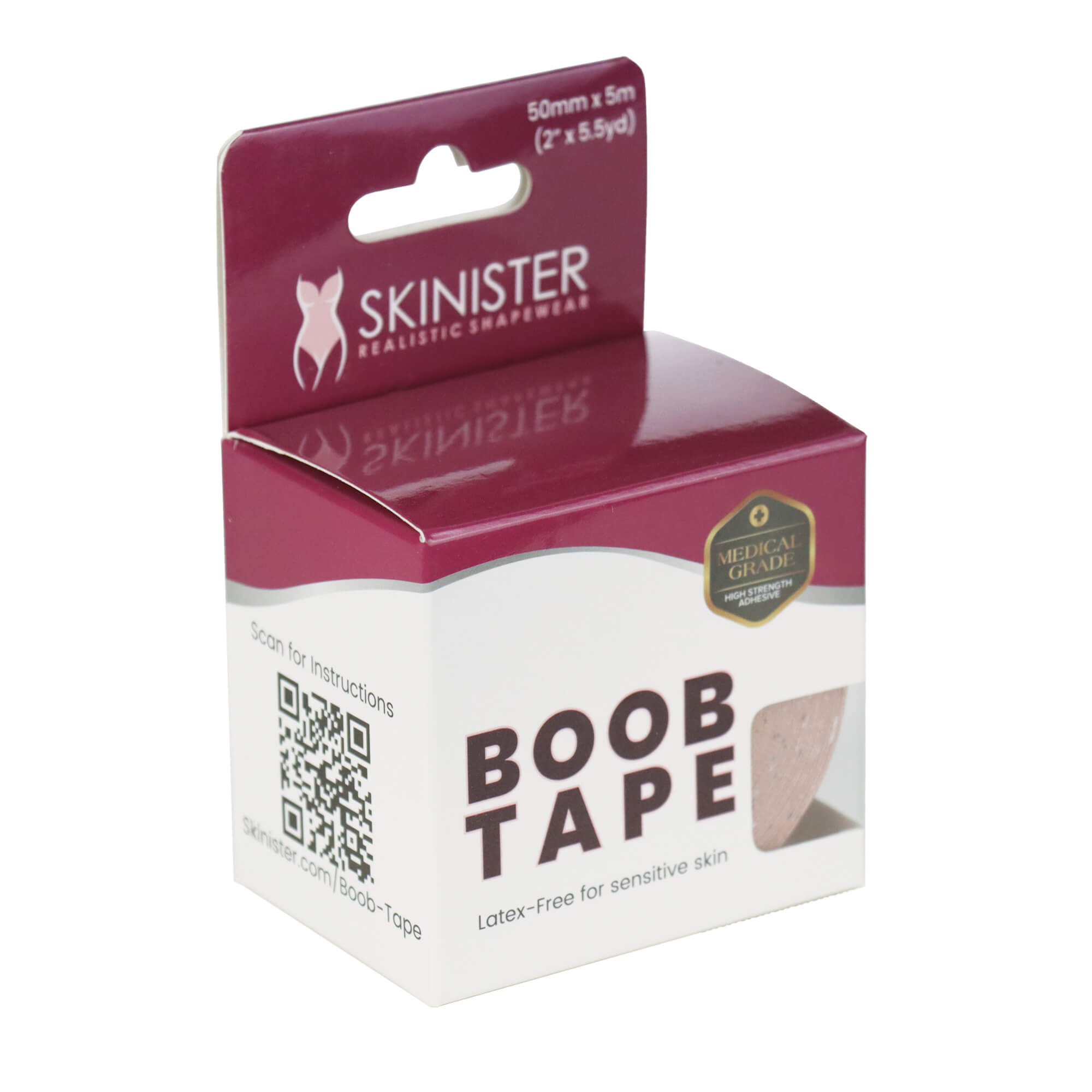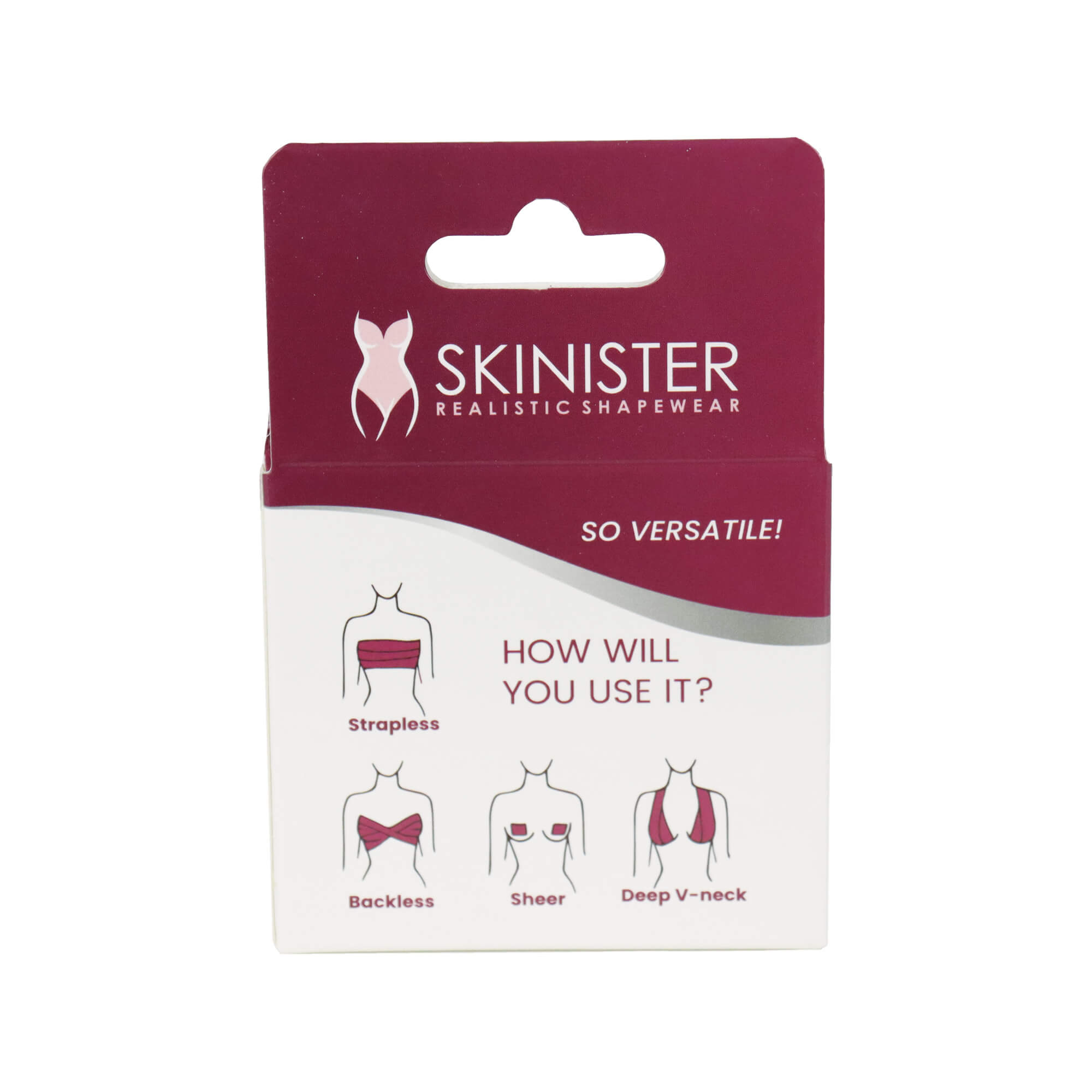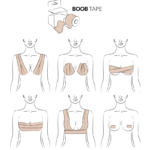 Skinister Boob Tape
$14.99
Support your breasts in any outfit – Boob Tape is perfect for any low plunge, strapless, or backless top.
Long lasting tape adhesive – Our tape is water resistant to stay on all day and night.
Water resistant adhesive – Tapes hold even in presence of sweat and light swimming.
5 meter roll for multiple uses.
Description
How to tape your breasts
Reviews (0)
Description
Do you have an amazing outfit that you just can't find a bra that works well with? Boob tape gives you support in any outfit. This tape can lift any size bust. Apply boob tape snuggly to create extra cleavage. Create your own perfect breast support.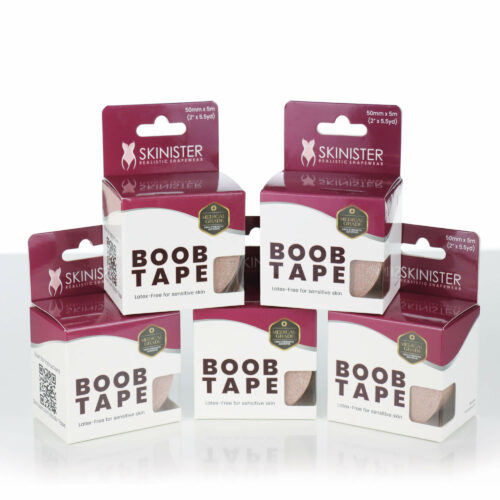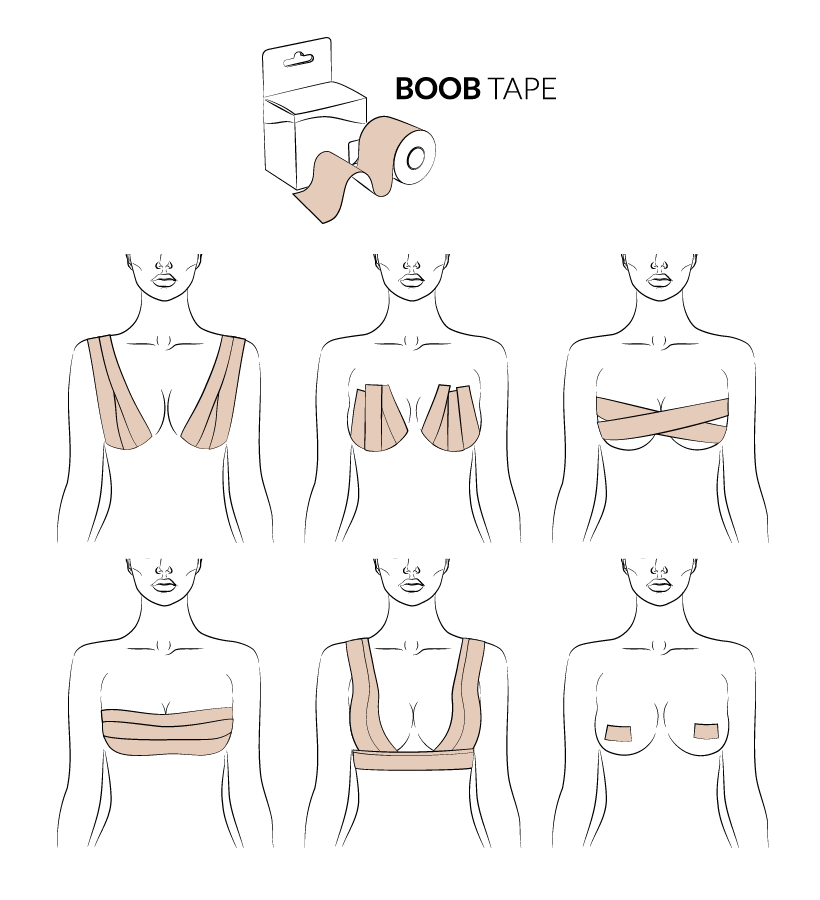 Wear strapless, backless, and deep plunge outfits with confidence. Show off your curves and conquer any neckline. Skinister Boob Tape gives you the support of a sticky bra with customizability for any outfit. Go braless without losing breast support. Using Boob Tape, you can wear any outfit braless.
Applying Boob Tape your first time can be intimidating. How you apply tape depends on the neckline of your outfit, along with your the size and shape of your breasts. Whichever method works best will depend entirely on you and the look you want to archieve.
Step 1. Test your skin first
Make sure your body reacts well with Boob Tape first. We suggest applying a small test piece of tape to your skin. Wear the test piece for 24 hours to ensure your skin won't have a negative reaction. We suggest wearing the test piece of tape on your breast for best test results.
Step 2. Keep your skin clean and dry
To keep Boob Tape stuck snuggly to your chest, keep your skin dry and clean. Moisturizing soaps, lotions, and oils can prevent the tape adhesive from sticking properly. Powders and concealers can prevent block the tape from sticking to your skin. Perfumes, sunblock, and fresh spray tans can also sometimes prevent the tape from sticking properly.
Although our tapes are water resistant, applying the tape while wet or sweaty can prevent the tape from binding to your chest. For best results, apply tapes when your chest is completely dry.
Step 3. Measure and cut the tape
Depending on your outfit's neckline, decide how you want to tape your breasts. With this in mind, measure and cut 2-3 tapes per boob before you start. This will give you several pieces of tape to give you the initial support your breasts need. Depending on how large your breasts are and how you decide to tape them, you may need more tape.
For many, the first tape will often reach from the base of your breasts up to the shoulder or collar bone. Others will tape along the base of the breasts to create additional cleavage.
Step 4. Left and apply tape
Lift your breast with one hand to your desired height. With your other hand, apply Boob Tape underneath your breast. Snuggly apply the tape to the underside of the boob to the base of the nipple. Once the tape is firmly in place, pull the tape up and stick it to your chest. This will allow your chest and the tape to firmly support your breasts into position.
When applying the tape, we suggest that you keep the tape somewhat lose and comfortable. Too much tension in the tape can cause some skin irritation.
Step 5. Trim the tape into shape.
Once you have all the tape in place and your breasts and fully supported, do one final press along the tape to make sure it is snug and secure. Carefully, trim away any undesired tape that might become visible in your outfit. Be sure not to lift the tape too much while trimming as will make the tape less sticky.
To remove the tape, simply rub the edges of the tape and gently pull the edge of the tape. If the tape is too sticky, soak the tape in our adhesive remover, which will offer you an easier removal.