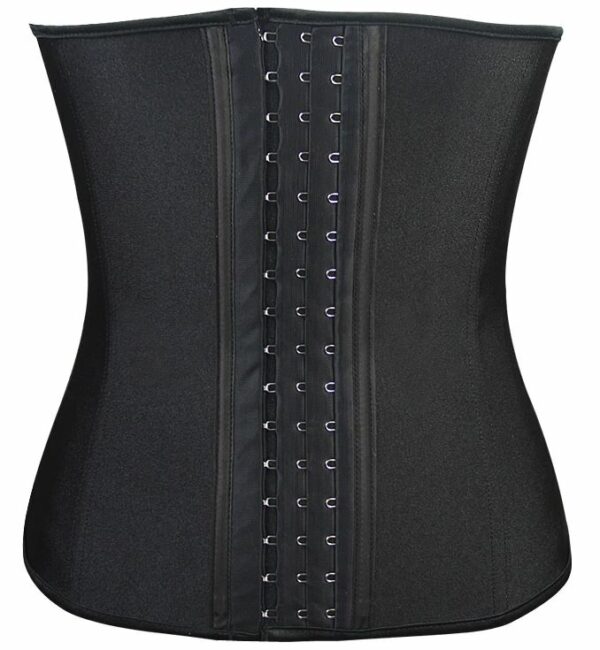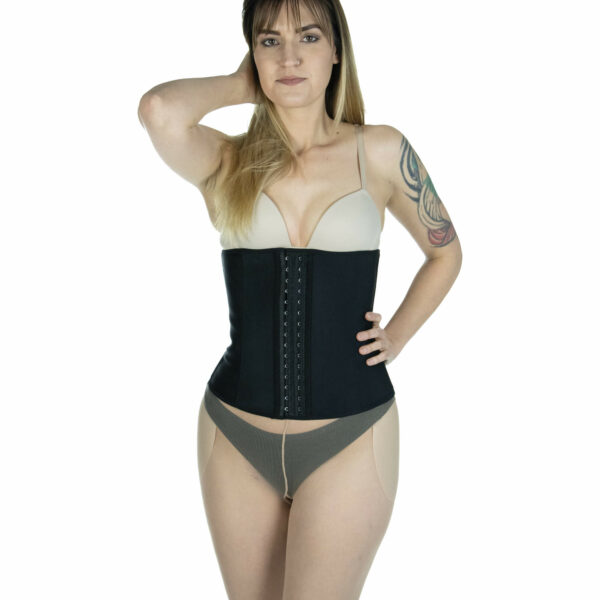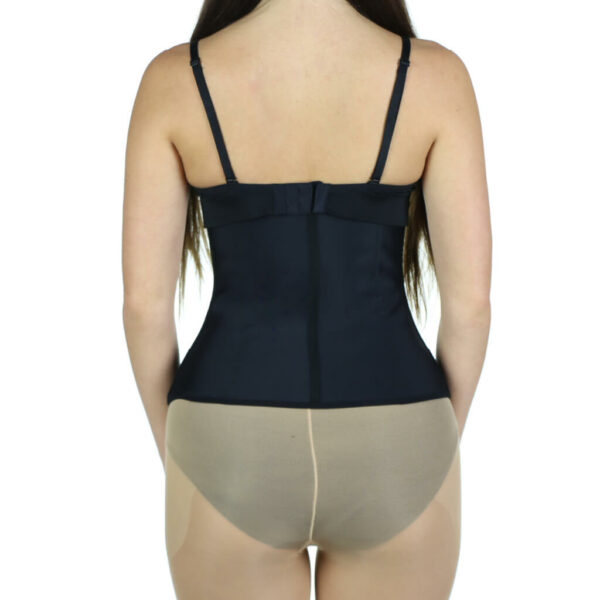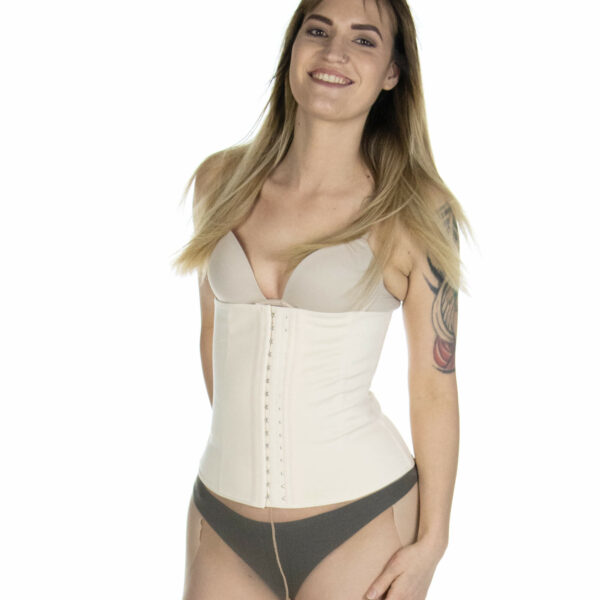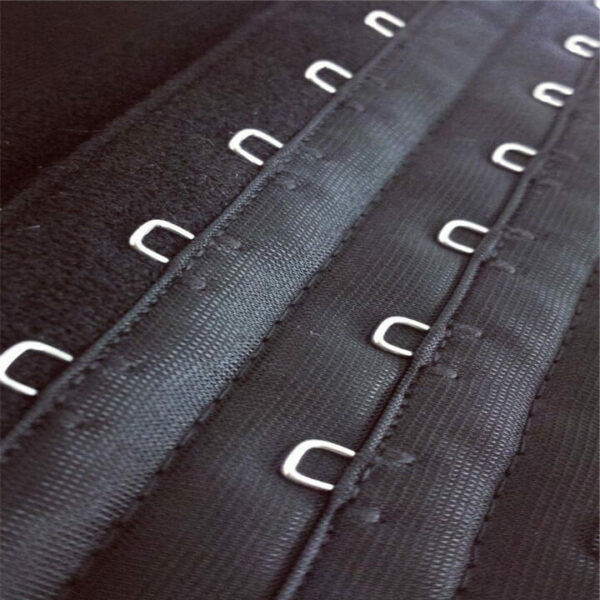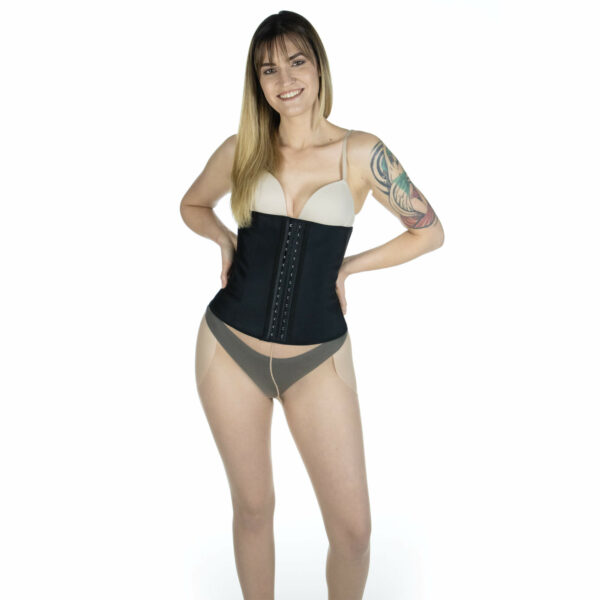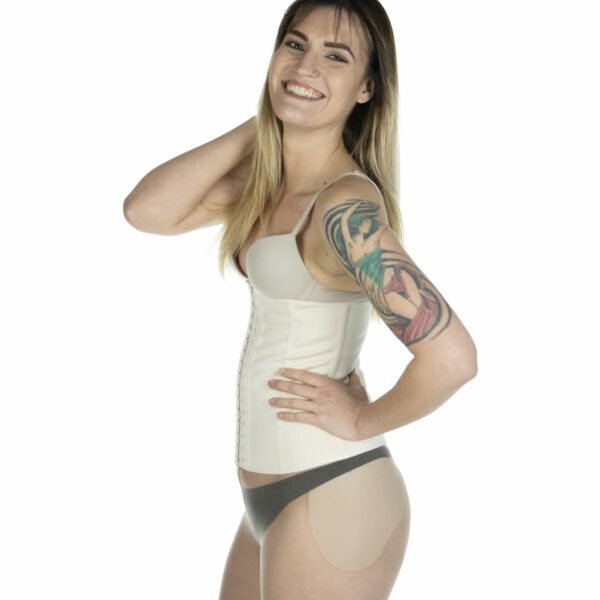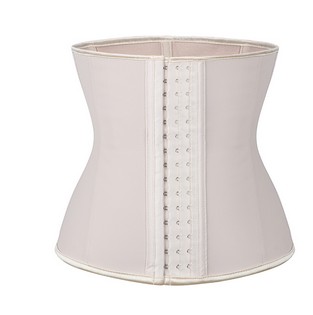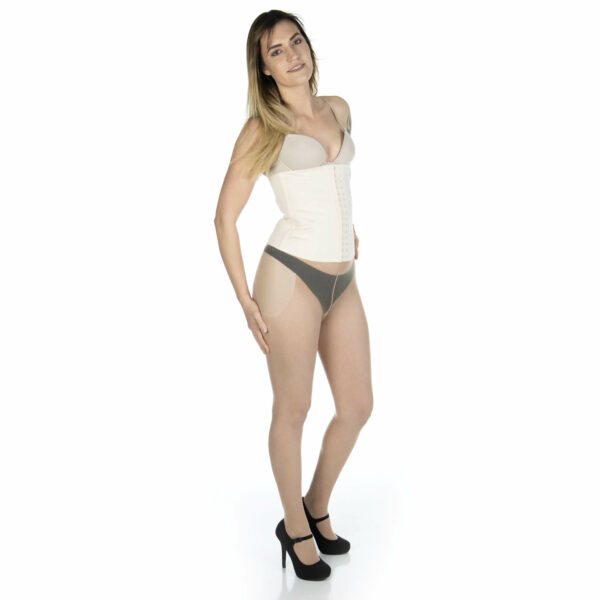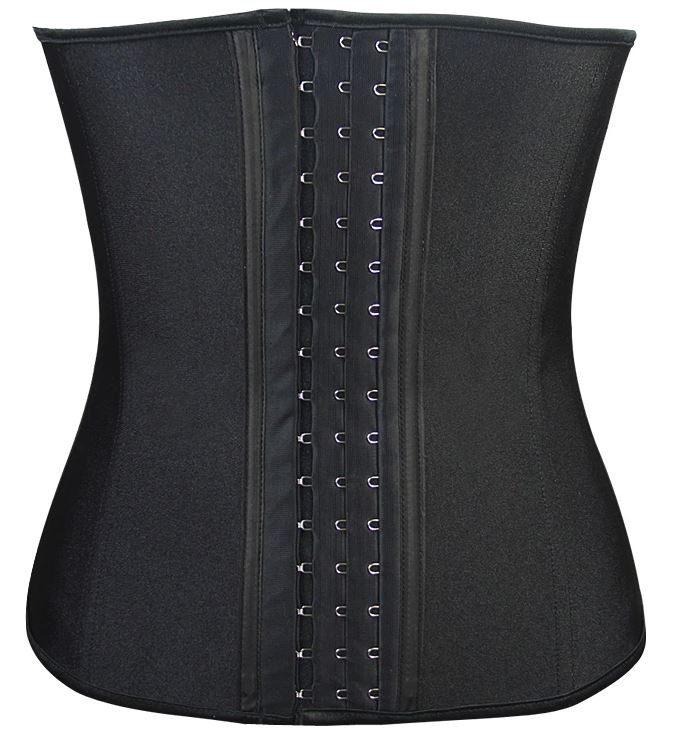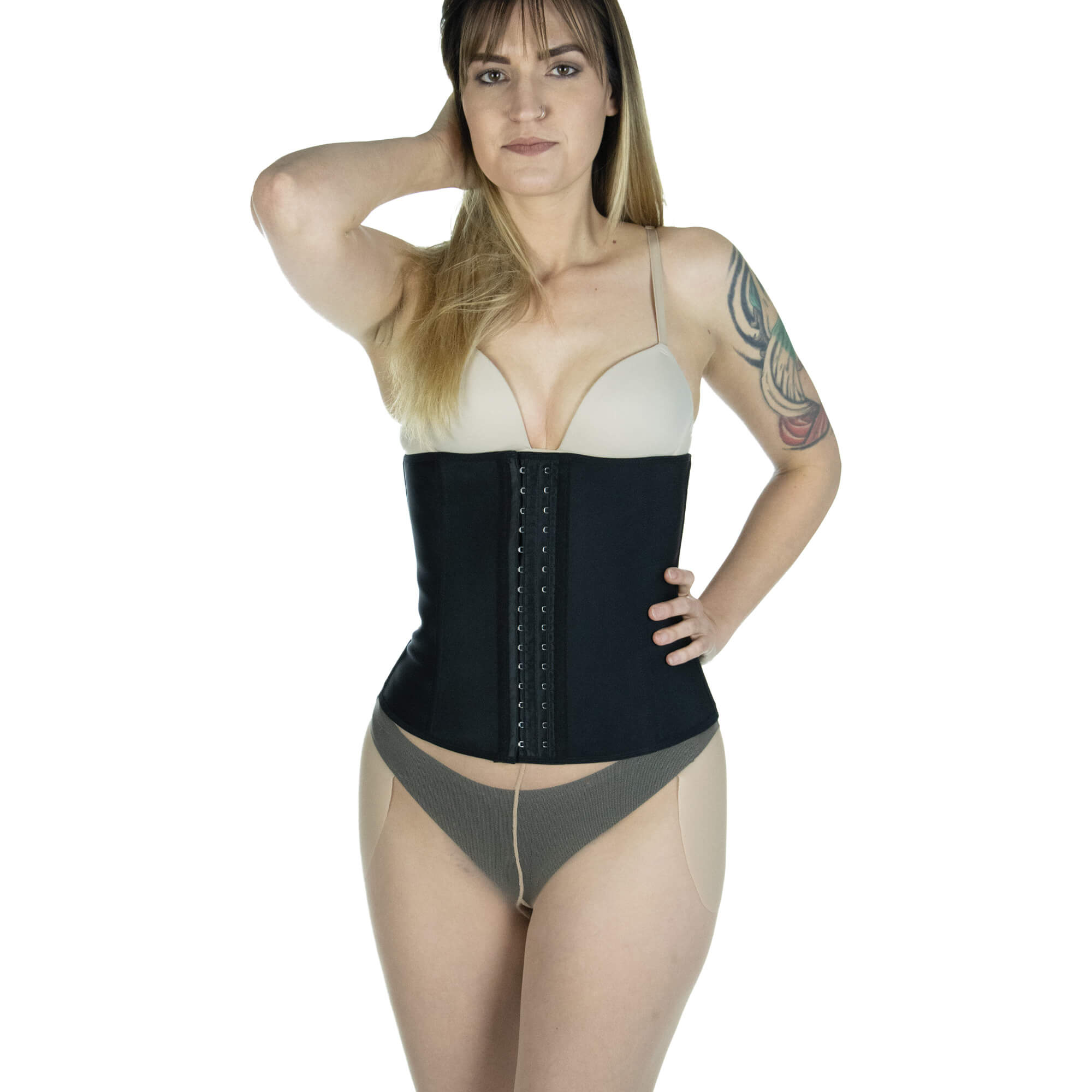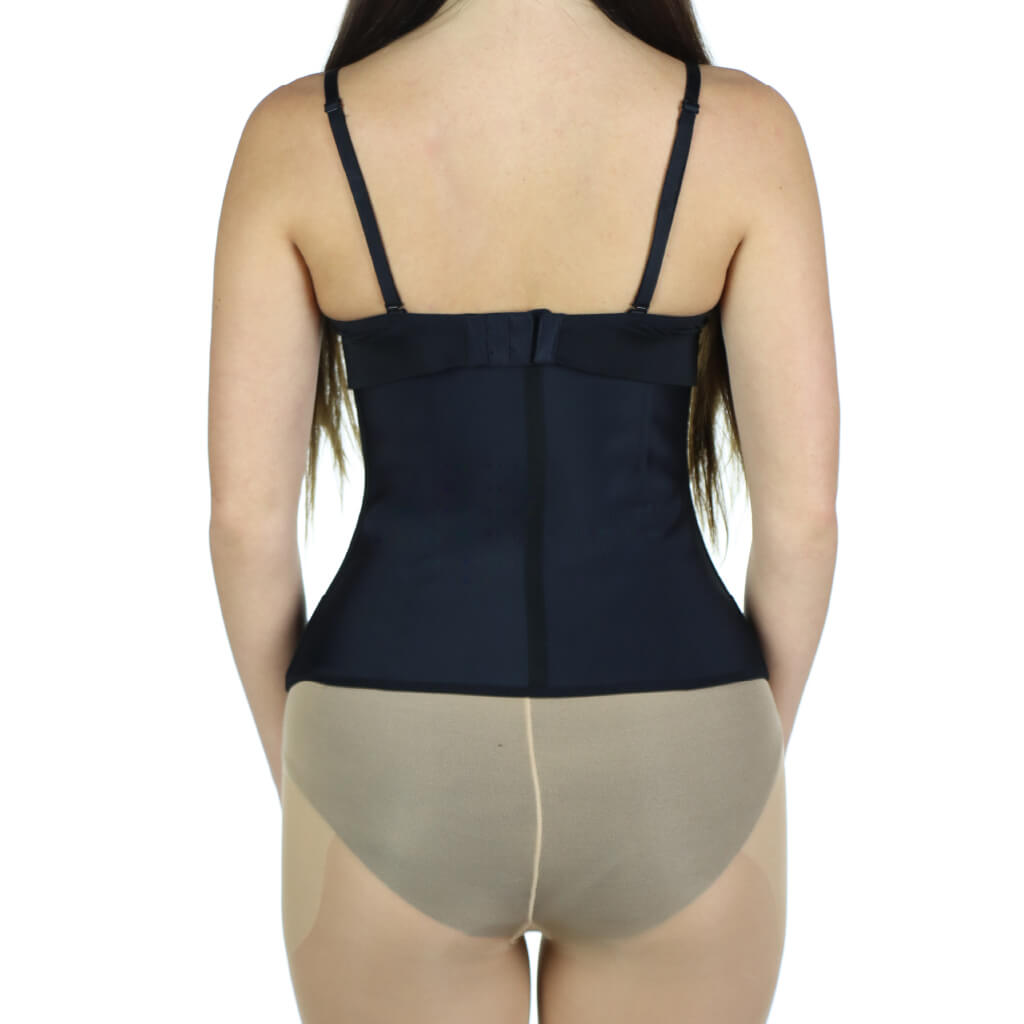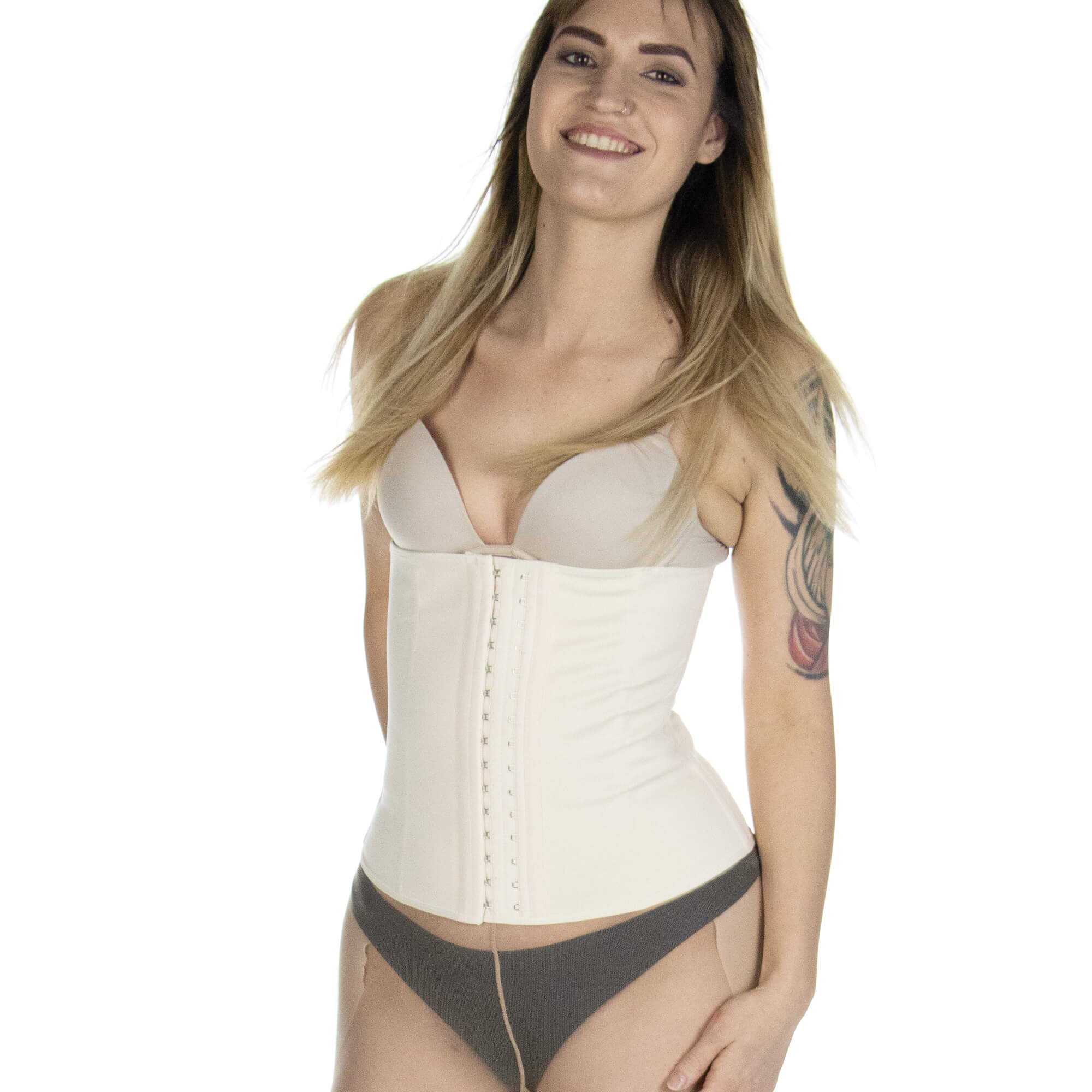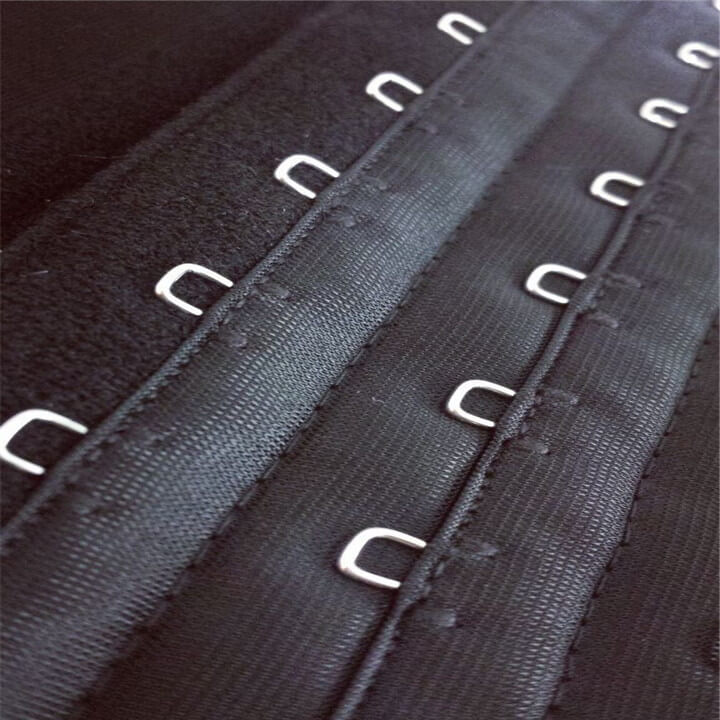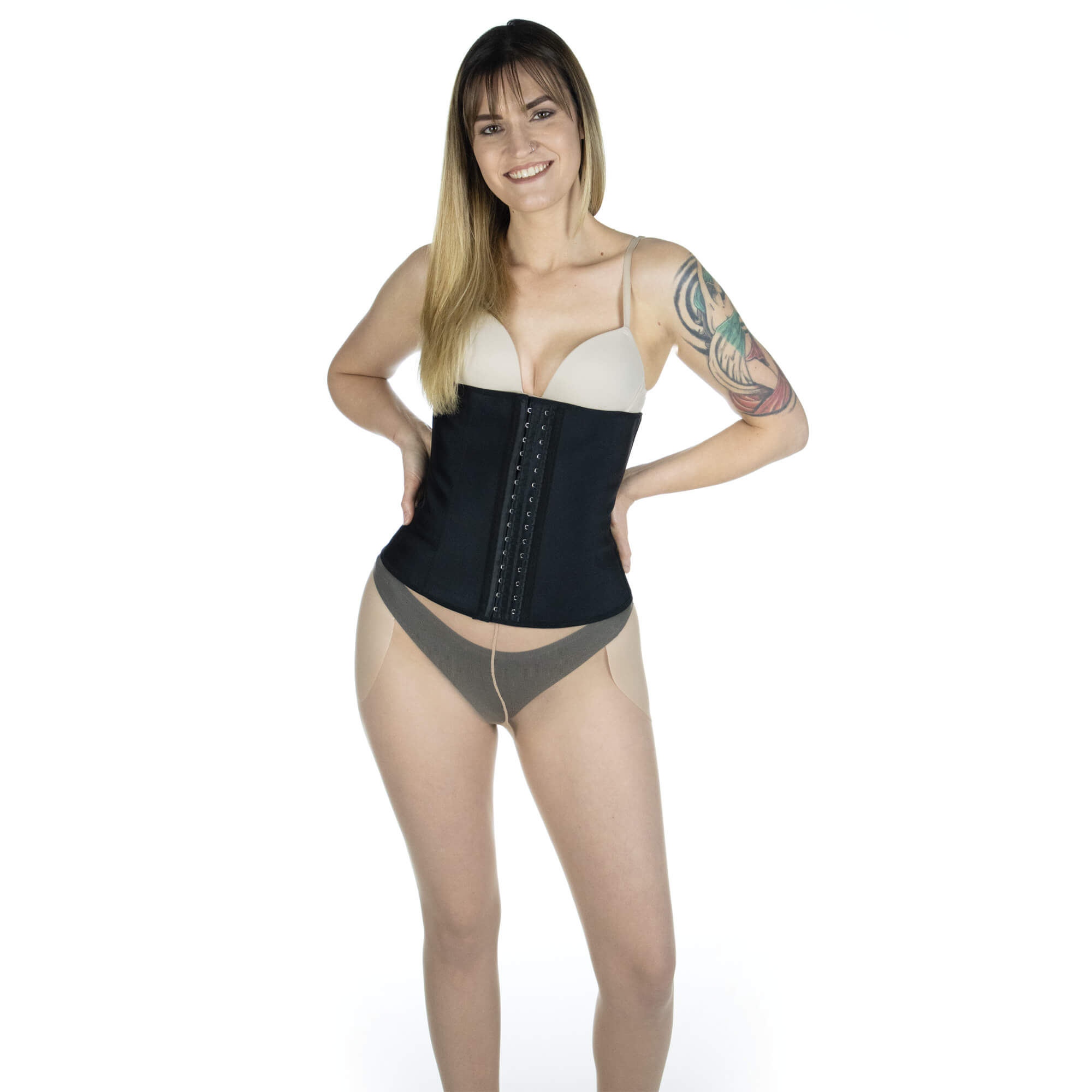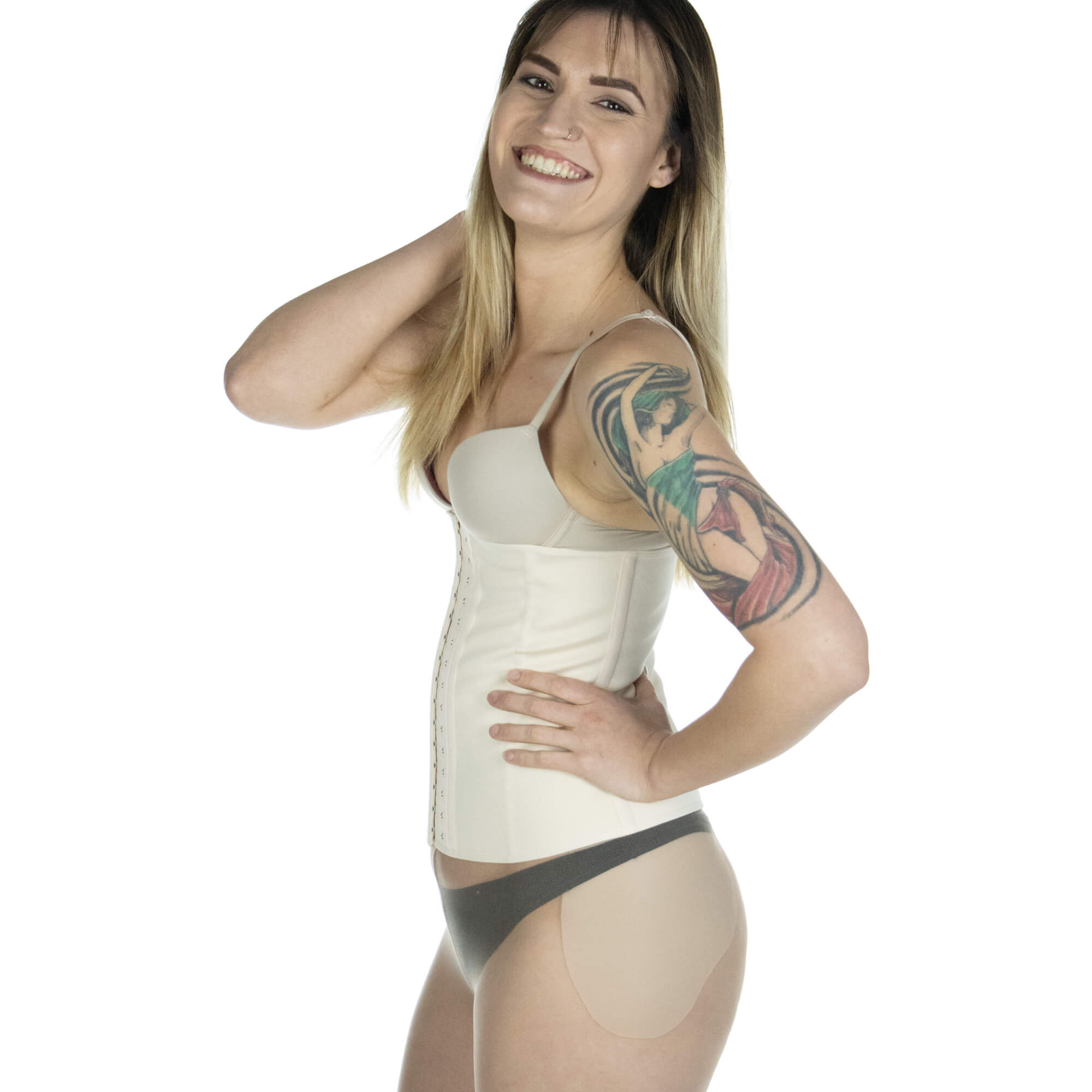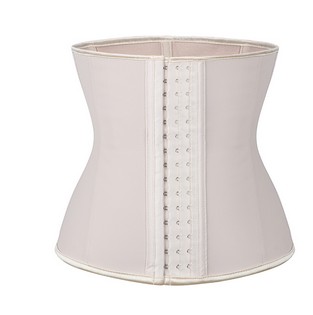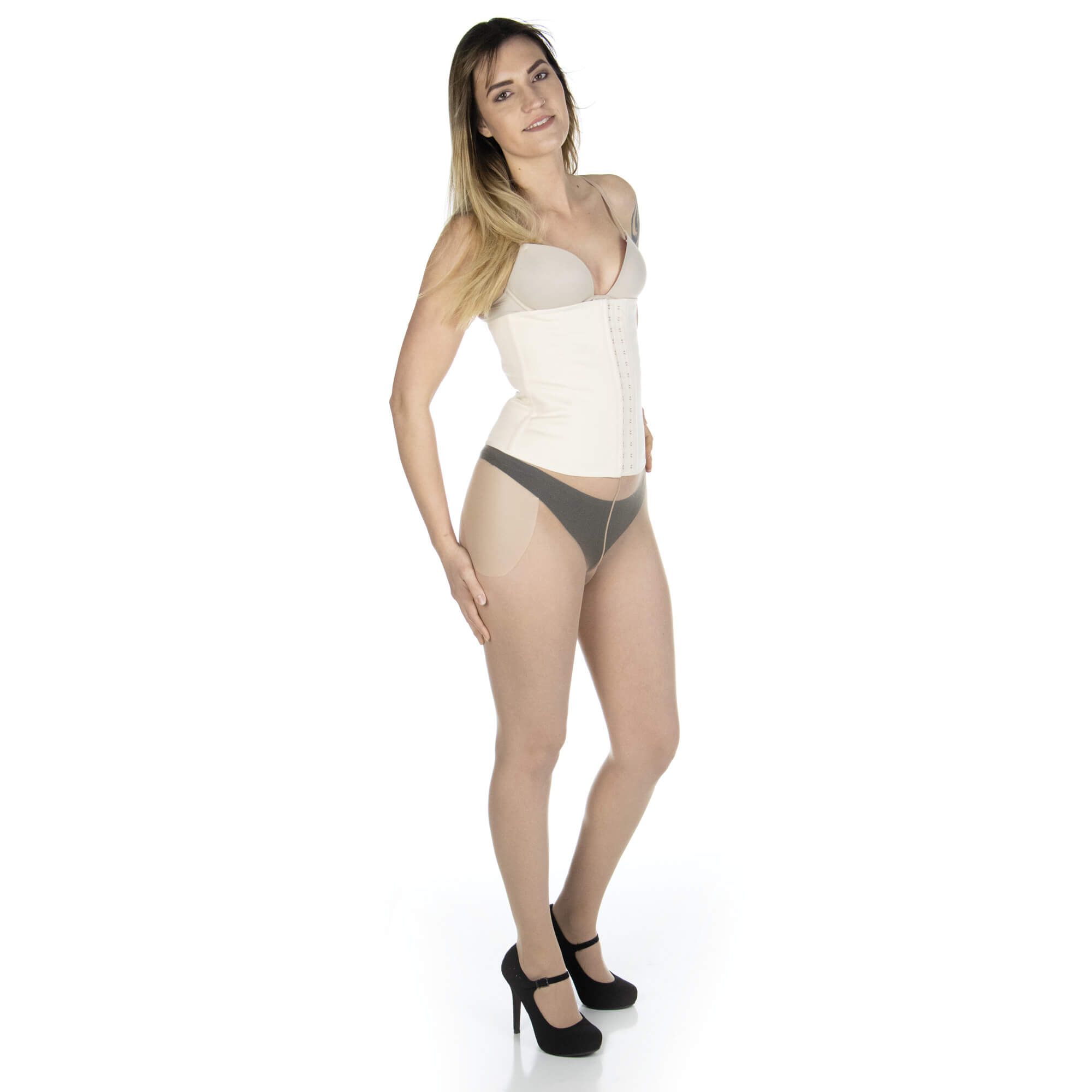 Brazen Bodice Waist Cincher
$39.99
Undetectable under clothing, yet elegant enough to wear over as well.
Available in both black and nude, in sizes XS to 6X, fitting waists from 25″ – 44″.
Very flexible and breathable to wear all day long.
3 rows of eyes allow adjustment for a perfect fit.
Description
Additional information
Reviews (0)
Description
Our popular elastic waist cincher has evolved! This newest generation has silk edging for an elegant, finished look. The squared off design of the front clasps makes them stronger for a hold you can have confidence in, and the double-stitching means they last and last!
Elastic waist cinchers help to give you tummy control, and smooth any concerning lumps and bumps. No more muffin top! For a comfortable, daily wear, hourglass figure, combine with our Sculptress Silicone Hip Pads. Smoother than a traditional corset, which allows you to wear this waist cincher undetectable under your clothing.
This comfortable waist trainer will smooth and slim down your midsection. You can use it under your clothing (called "stealthing") for daytime use, or while working out as popularized by Kim Kardashian. This garment is designed to reduce your waist dimension by 1 – 3 inches to emphasize your curves. They come with three columns of hook and loop closures to ensure a precise fit. The rubberized exterior and flexible boning provide a gentle compression that's comfortable for all-day wear, and helps to transform your body into an hourglass figure. Women ask how to get a smaller waist and bigger hips. The answer is to reduce the waist circumference while increasing the hip circumference. Consider combining with our Sculptress Silicone Hip Pads for the most dramatic visual result.
Do waist trainers work?
Evidence has shown that with daily use, waist training has proven to reduce the natural waist by 2 inches to as much as 9 inches over time, depending on how much effort and commitment one puts into it. Of course other factors come into play as well, such as your body size, type, natural starting shape etc. The best waist trainer for women is one that works for that woman's particular needs, comfort, and "mission". Ours is a great daily use trainer, that provides comfort and compression, and is adjustable as your waist size changes. We have plus-sized waist trainers all the way up to 6X, petite-sized waist trainers down to small, and every size in-between.
How to get an Hourglass Figure?
Women often ask how to get a smaller waist and bigger hips, or that ideal "hourglass figure", exemplified by a 0.7 waist-to-hip ratio. This article on How to Get an Hourglass figure suggests the same thing as the medical profession suggests: diet and exercise. This long-term solution is clearly good advice. However, hourglass figures are not limited to any one class of people. Indeed, some of the fittest athletes in the world lack the body fat to round out their hips and butts and have a distinct up-and-down straight figure. Cinching the waist while adding padding to the hips and butt area helps to immediately transform the body, without having to make long-term lifestyle changes.
Tip: Our waist cinchers provide mild waist control that's comfortable enough for day-to-day use. If you need more extreme waist reduction for special occasions and short duration, consider our sturdy corset with steel boning. Both garments have their time and place.
Tip: Choose a cincher that is about 2″ less than your natural waist measurement.
Additional information
| | |
| --- | --- |
| Color | Black, Nude |
| Size | 2XL (32" to 34" Waist), 3XL (34" to 36" Waist), 4X (36" to 38" Waist), 5X (38" to 40" Waist), 6X (40" to 42" Waist), L (28" to 30" Waist), M (27" to 28" Waist), S (25" to 27" Waist), XL (30" to 32" Waist), XS (23" to 25" Waist) |